YORUBA STYLE VEST 1, Nigeria
While originating from the African continent, this vest is likely not created by the tribe who invented the design. The tribal attribution indicates the origin of the design, not the object.
---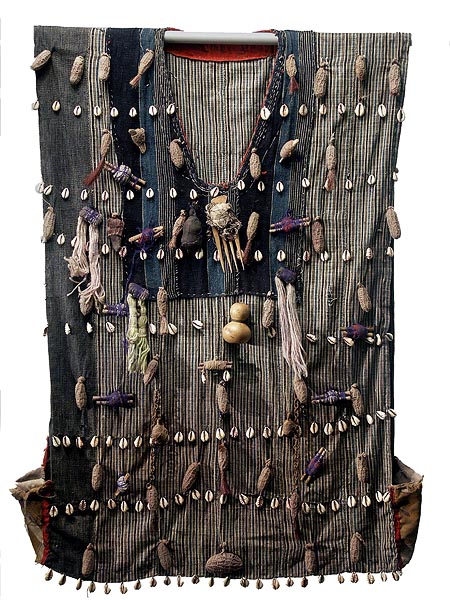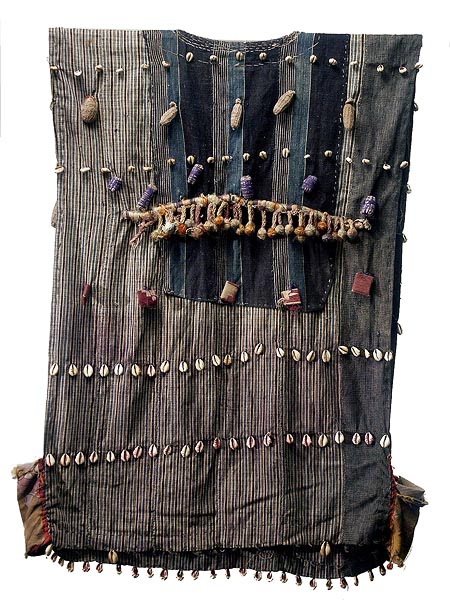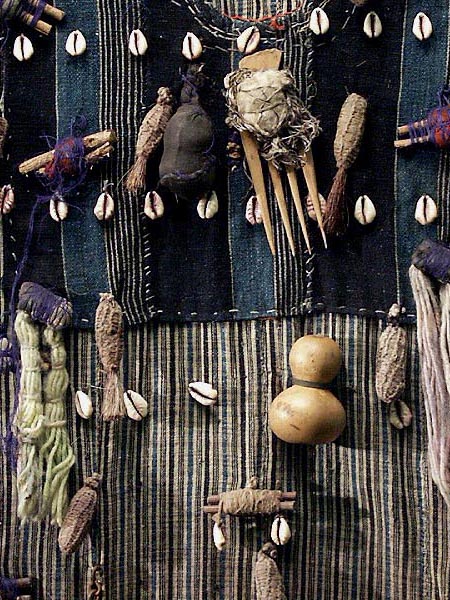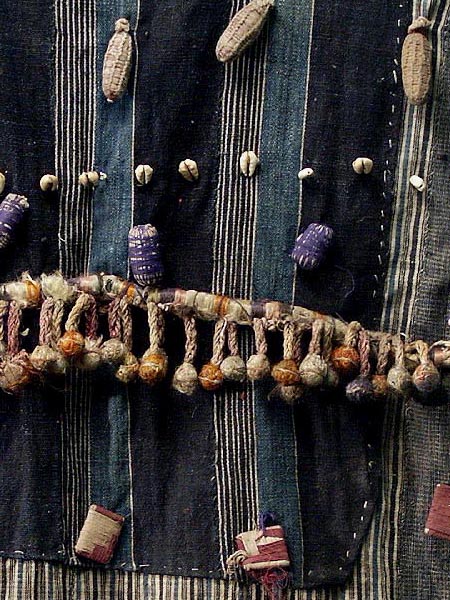 Photographs © Hamill Gallery
YORUBA STYLE
VEST 1
35" high x 27" wide
Nigeria
$600
Lighter in weight than the heavily beaded vests, this one has more of the spirit of a Dogon or Bamana hunter's shirt, with amulets and small additions to protect the wearer. Assembled of strip-woven cloth, its embellishments include strange magical pods, tiny gourds, twigs, cowrie shells, tied bundles, chains and packets bound in string. There is some fraying of the cloth and an early restructuring with blue ashoke pieces around the collar. This could hang in a modern abstract art exhibition.

GO TO YORUBA STYLE VESTS PAGE
GO TO YORUBA ART PAGE
GO TO YORUBA EXHIBITION PAGE
GO TO AFRICAN ARTIFACTS PAGE
GO TO AFRICAN TRIBAL COSTUMES PAGE
MJM10192017