ADUMA HEADDRESS 1, Gabon
This Aduma headdress has been vetted as authentic with signs of tribal use.
---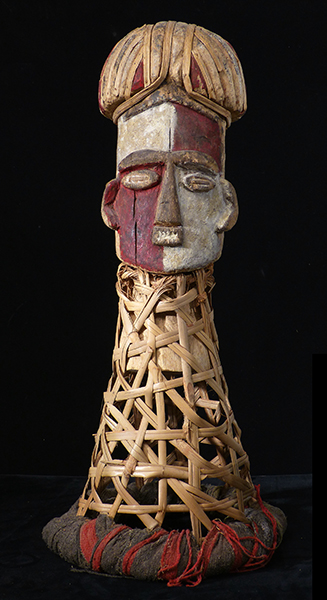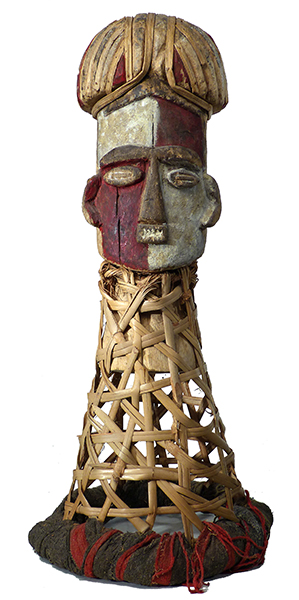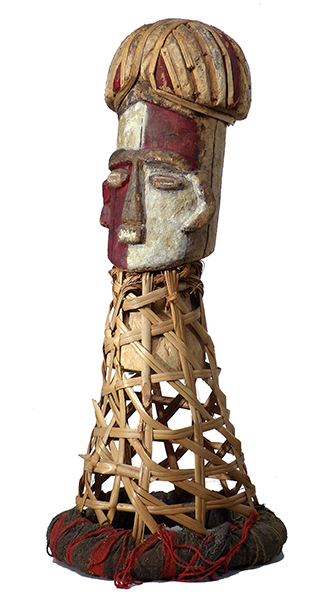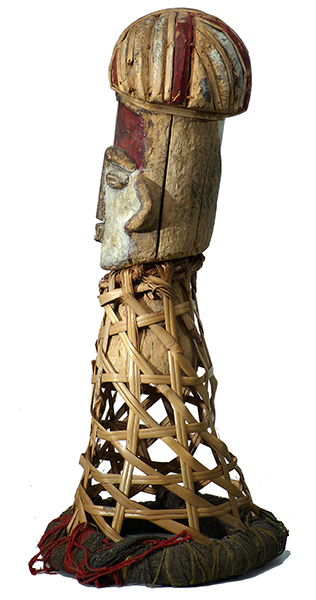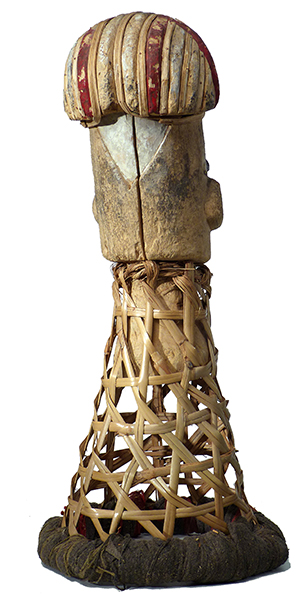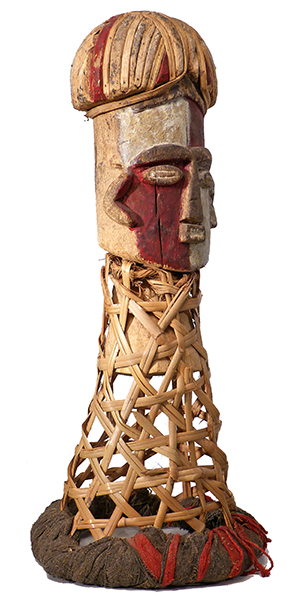 Photographs © Hamill Gallery
ADUMA
HEADRESS 1
25" high x 11" wide x 11" deep
Gabon
$2000


This wonderful object is a solid wood head and neck, held in place by a very solid structure of reeds. The cloth wrapping of the circular base suggests it might have been intended as a headdress. The crown is particularly nice, with grooves cut for the secure imbedding of the reeds. There are some cracks (now stable) on the head, the largest on the back and left side.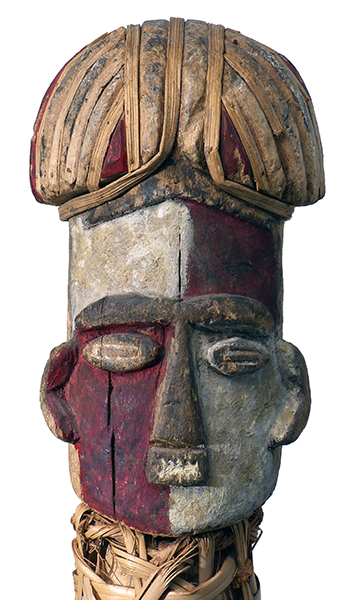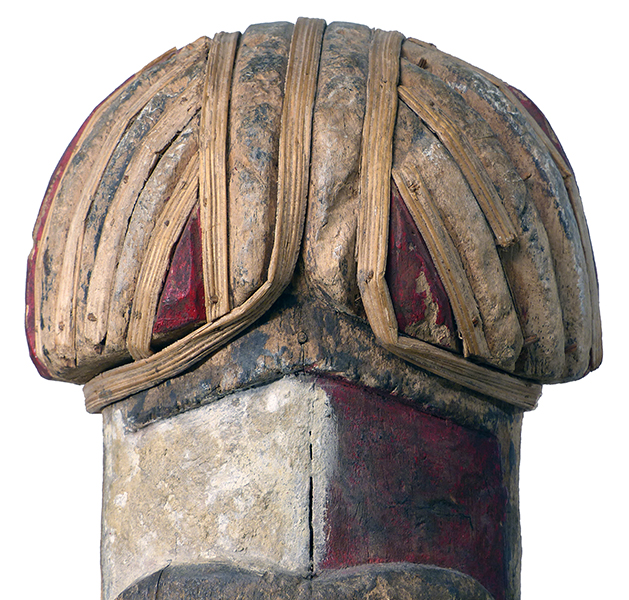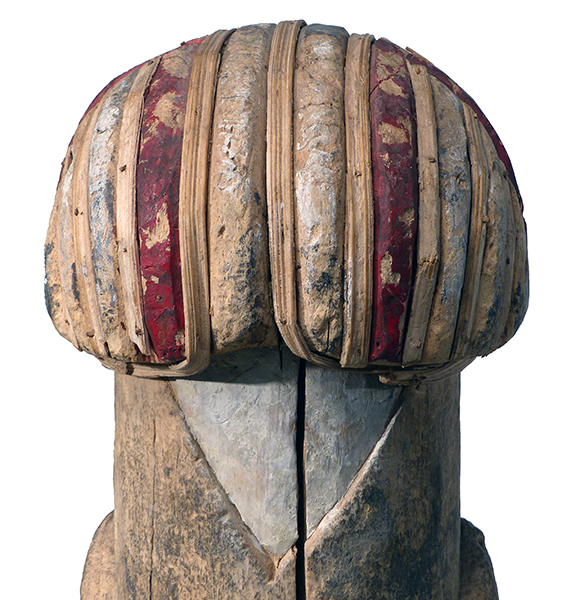 GO TO ADUMA AND ADUMA STYLE ART PAGE
MJM07122018