BAGA STYLE ANOK 3, Guinea
In spite of its appearance, we believe this head was carved for the collecting market.
---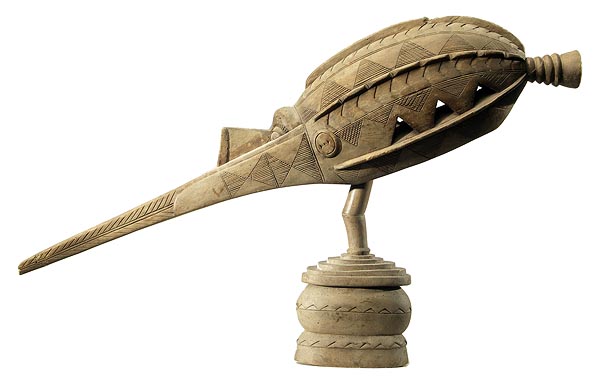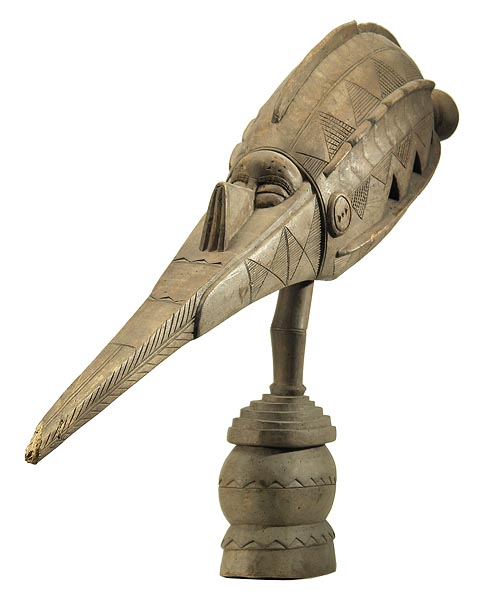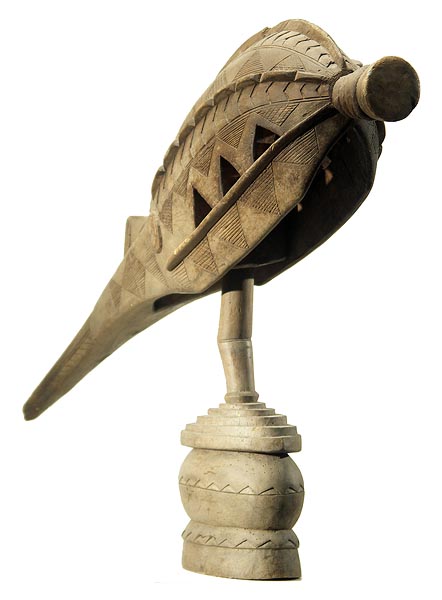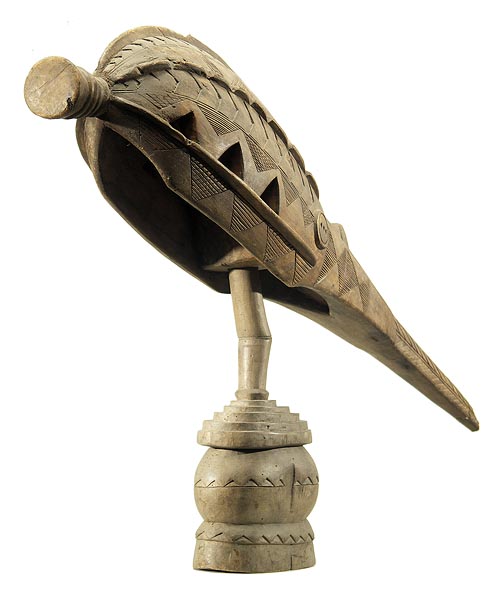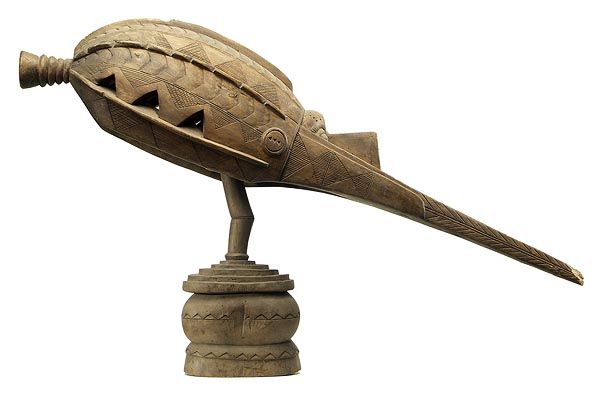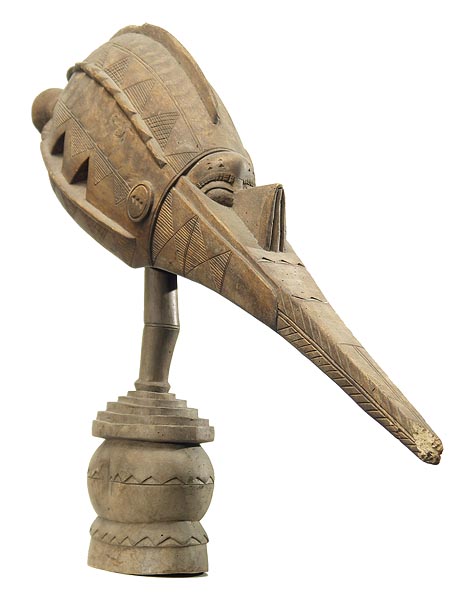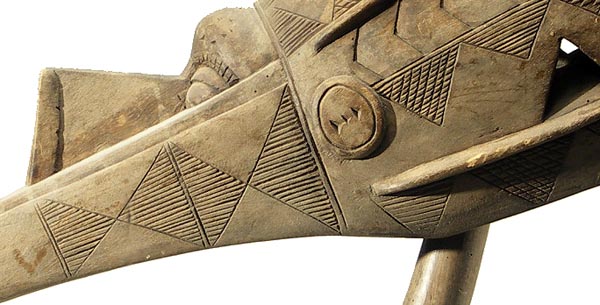 Photographs © Hamill Gallery
BAGA STYLE
ANOK 3
38" long x 22" high
Guinea
$600

NOTE: Part of the tip of the long beak form has been broken off. There are some small powder-post beetle holes, but the head has been treated and is now safe. As in most Baga anok heads, the head lifts off the base and neck piece.

GO TO BAGA ANOK PAGE
GO TO BAGA ART PAGE
GO TO ANIMALS IN AFRICAN ART PAGE
GO TO ANIMALIA EXHIBITION PAGE
GO TO NEW ADDITIONS PAGE

MJM01252017