BAGA and BAGA STYLE ART, Guinea
---

The Baga categories below have been sold and are left here for reference and educational purposes.

Photographs © Hamill Gallery
BAGA, ART, GUINEA
---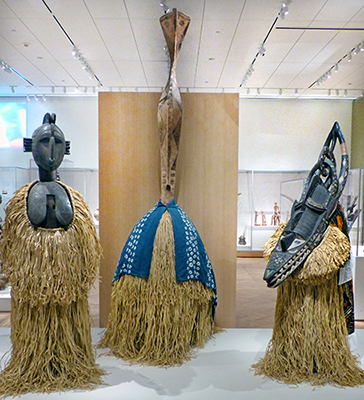 Baga Nimba , Baga Serpent and Baga/Nalu Banda headdresses
at Art Institute of Chicago.
---

We recommmend Art of The Baga: A Drama of Cultural Reinvention by Frederick Lamp (Museum for African Art/Prestel).
GO TO PAINT! EXHIBITION PAGE
GO TO ANIMALS IN AFRICAN ART PAGE
GO TO AFRICAN FIGURES PAGE
GO TO MONUMENTAL MASKS PAGE
GO TO AFRICAN MASKS PAGE