BAKONGO STYLE STAFFS 1 & 2, Congo
Despite their appearance, these staffs show no evidence of age or use and were probably made to be sold.
---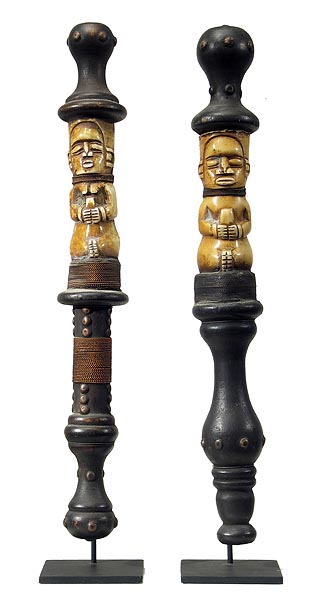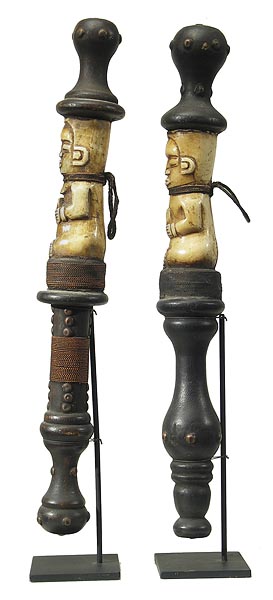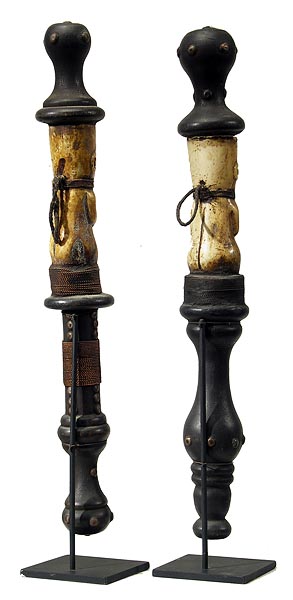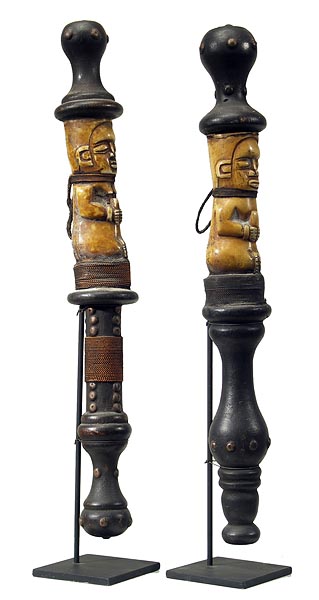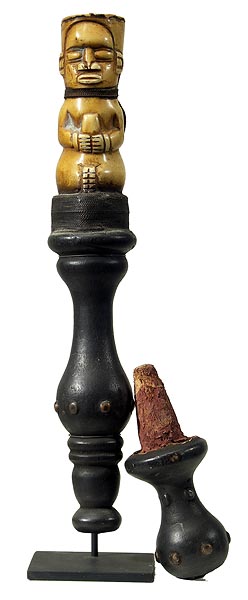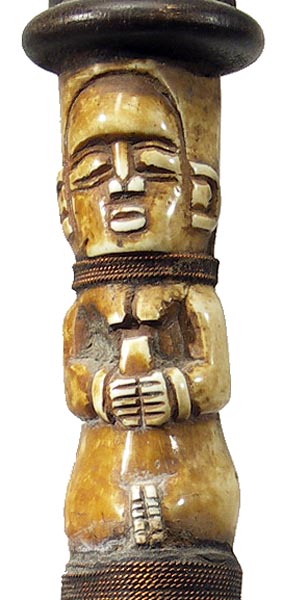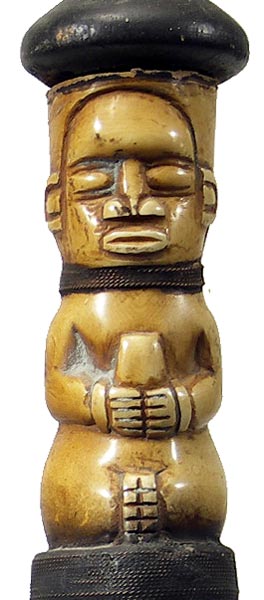 Photographs © Hamill Gallery
BAKONGO STYLE
STAFFS 1 & 2
17.5" high
Congo
$300 each

These staffs are made from bone, wood and metal. (Staff 1 is sealed at the top; on staff 2 the top comes off to reveal a hollow chamber.) The staffs do not match exactly so they can be purchased separately.
Staff 1 has been remounted as shown below.






GO TO LOOK AGAIN EXHIBITION PAGE
GO TO BAKONGO ART PAGE
GO TO BAKONGO MASKS PAGE
GO TO BAKONGO FETISHES ARCHIVES PAGE (ALL SOLD)
MJM02152017