BAMANA DOOR 17, Mali
This door has been vetted as being authentic with signs of use and age.
---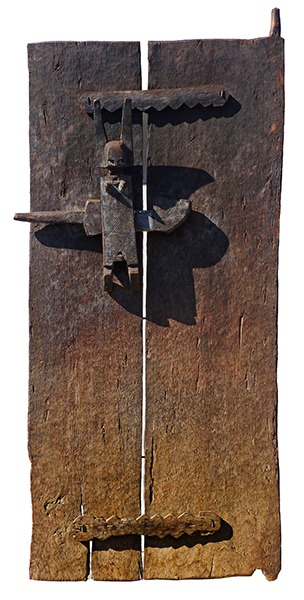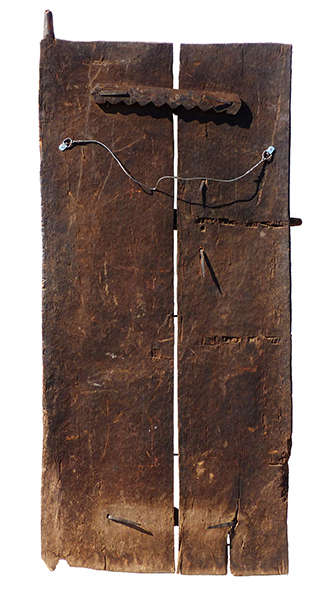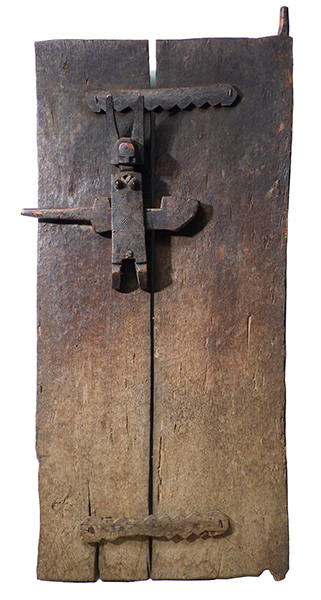 Photographs © Hamill Gallery
BAMANA
DOOR 17
62.25" high x 29.5" wide x 5.5" deep (including doorlock)
Doorlock is 20.25" high x 19.5" wide
42 lbs.
Mali
$1200
SOLD

The doorlock on this door has lost its pins so the bar can be moved left and right (locked and unlocked) as desired. The bottom projection on the door wore off and was not replaced. The crack on the lower left is old and stable.
Note on the photographs: The first two photographs show the front and back of the door in sharp and angled direct sunlight, with the light showing through the space between the planks. (There is also some light reflected up from the bottom surface on which it was resting.). The third photograph and the detail below of the doorlock were taken indoors, with artificial light from the left side, showing how the door would look hanging on a wall, with the gaps largely in shadow.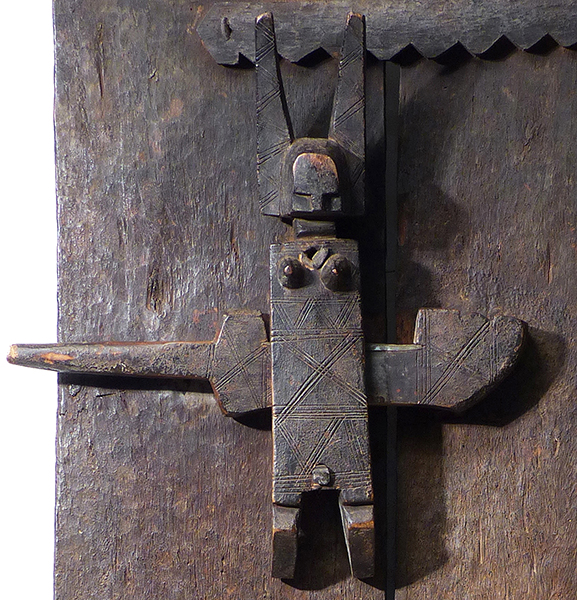 GO TO AFRICAN DOORS EXHIBITION PAGE
GO TO AFRICAN ARTIFACTS PAGE
GO TO BAMANA ART PAGE
GO TO BAMANA KOMO MASKS PAGE