BAMANA STYLE HORSEMAN 3, Mali
This Bamana horse and rider figure shows no evidence of age or use and was probably made to be sold.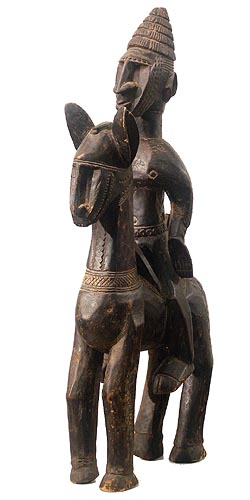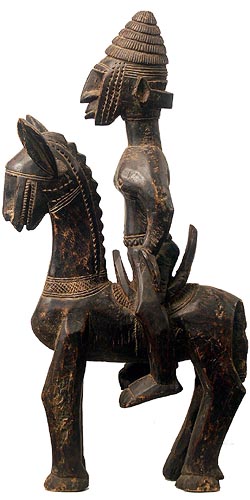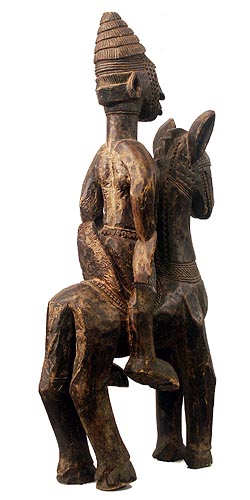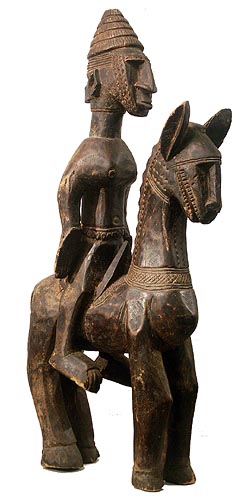 Photographs © Hamill Gallery
BAMANA STYLE
Horseman 3
40" high x 20" long x 9" deep
$1000
The Bamana, like their neighbors, the Dogon, often used horsemen in some traditional sculpture. Only the greatest leaders were depicted on horseback. Owning a horse was a luxury, only for the rich and.powerful or those of high rank. Being shown on horseback was a great honor and so was ownership of a sculpture of a horseman, celebrating aesthetic expression and indicating wealth and status.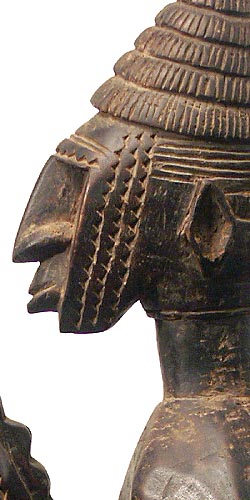 RETURN TO BAMANA HORSEMEN PAGE
GO TO BAMANA BOLI FIGURES PAGE