BAMANA STYLE HORSEMAN 6, Mali
This Bamana horse and rider figure shows no evidence of age or use and was probably made to be sold.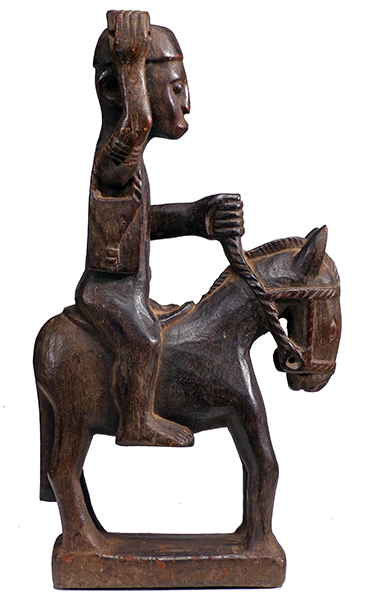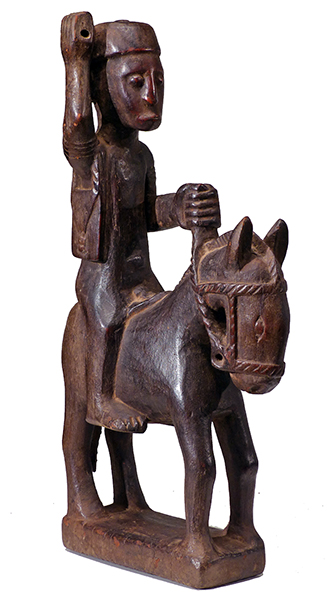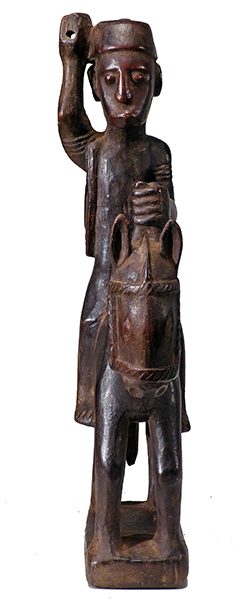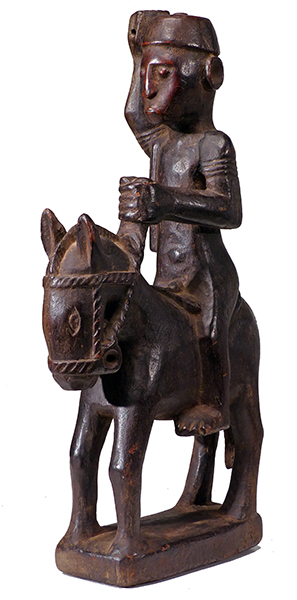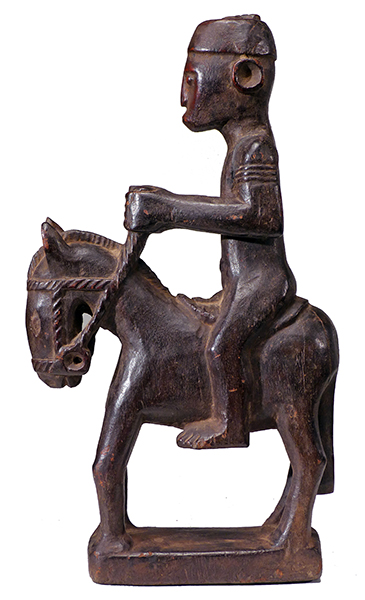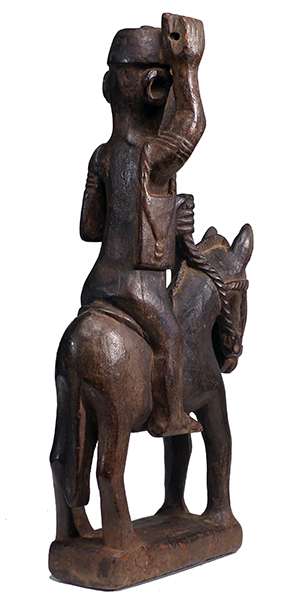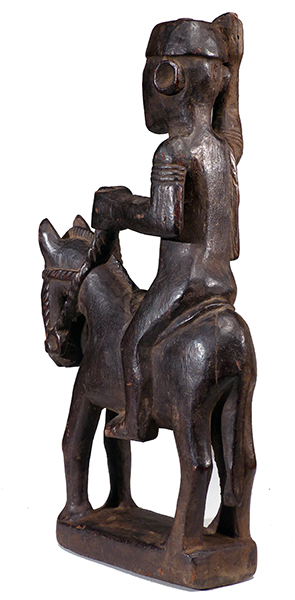 Photographs © Hamill Gallery
BAMANA STYLE
Horseman 6
17" high x 9.25" long x 3.5" deep
$400
SOLD
The Bamana, like their neighbors, the Dogon, often used horsemen in some traditional sculpture. Only the greatest leaders were depicted on horseback. Owning a horse was a luxury, only for the rich and.powerful or those of high rank. Being shown on horseback was a great honor and so was ownership of a sculpture of a horseman, celebrating aesthetic expression and indicating wealth and status.
Except for having lost the spear held in the right hand, this figure is in good condition.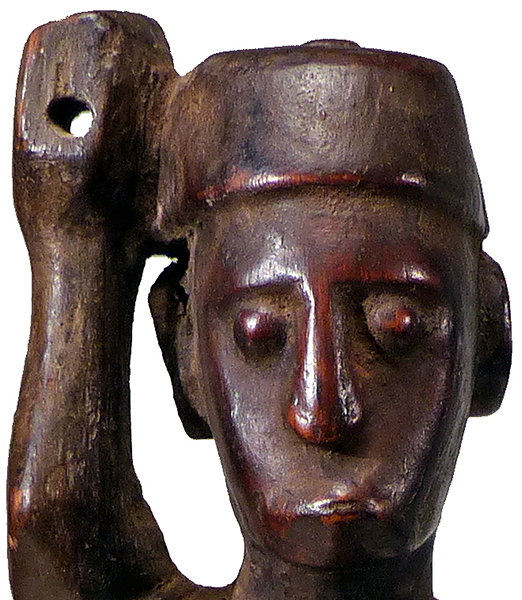 RETURN TO BAMANA HORSEMEN PAGE
GO TO BAMANA BOLI FIGURES PAGE