BAMILEKE STYLE DOOR 1, Cameroon
This door shows no signs of use or age and was probably made to be sold.
---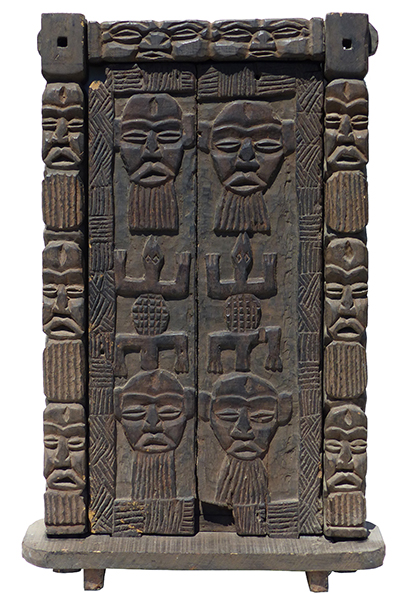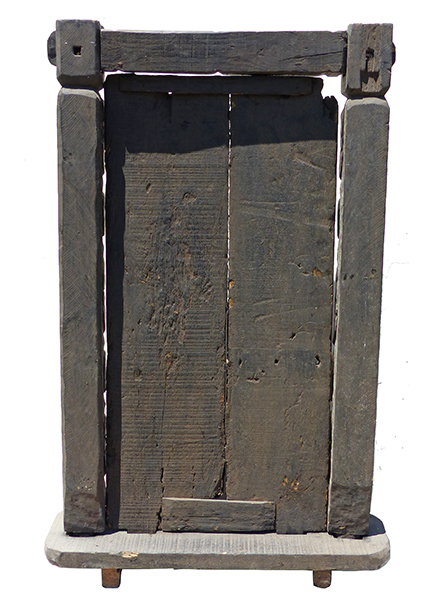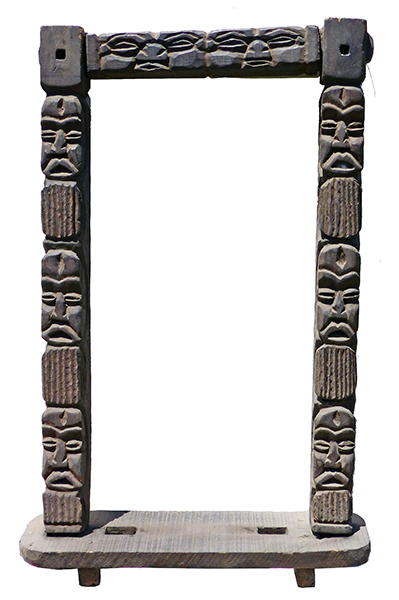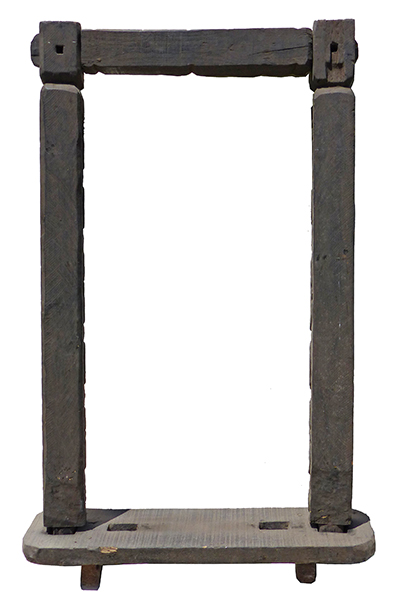 Photographs © Hamill Gallery
BAMILEKE STYLE
DOOR 1
41" high with frame (34" high door alone) x 26" wide x 6 1/2" deep
30 pounds / 14 kilograms
Cameroon
$1200

The door lifts out; it's like the upper half of a "French" door. The frame easily separates into two horizontal and two vertical pieces. Note that a hole at the bottom of the door has been boarded over from the back.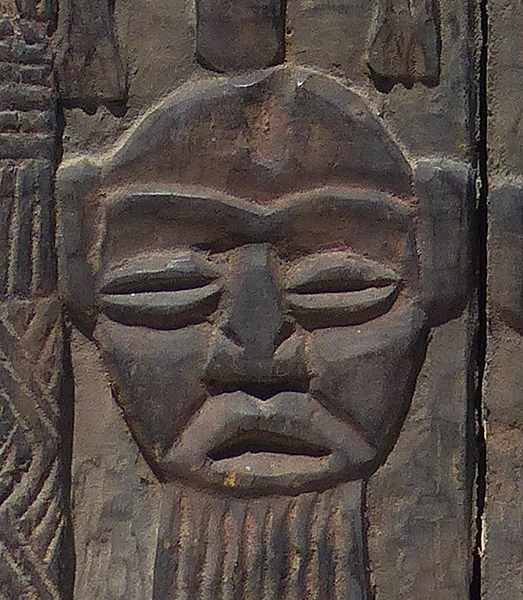 GO TO AFRICAN DOORS EXHIBITION PAGE