BAMILEKE STYLE DOOR 2, Cameroon
This door shows no signs of use or age and was probably made to be sold.
---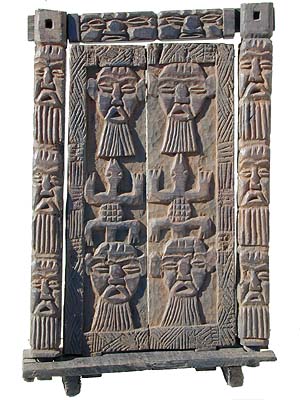 Photographs © Hamill Gallery
BAMILEKE STYLE
DOOR 2
38.5" with frame (32" high door alone) x 26" wide x 5 1/2" deep
Cameroon
$1000

The door lifts out; it's like the upper half of a "French" door. Note: This door is not square and throws the doorframe offsquare as well.
GO TO AFRICAN DOORS EXHIBITION PAGE