BAMILEKE STYLE DRUM 10, Cameroon
This drum shows no evidence of age or use and was probably made to be sold.
---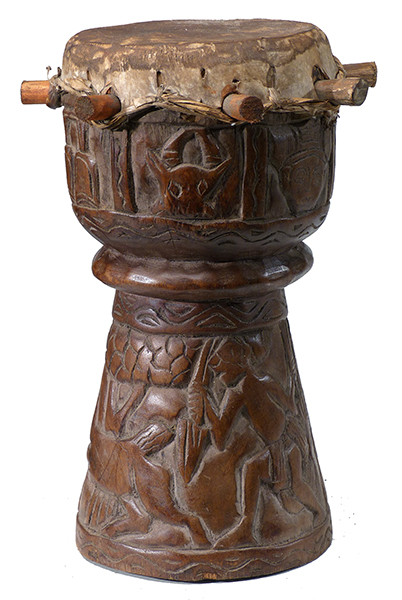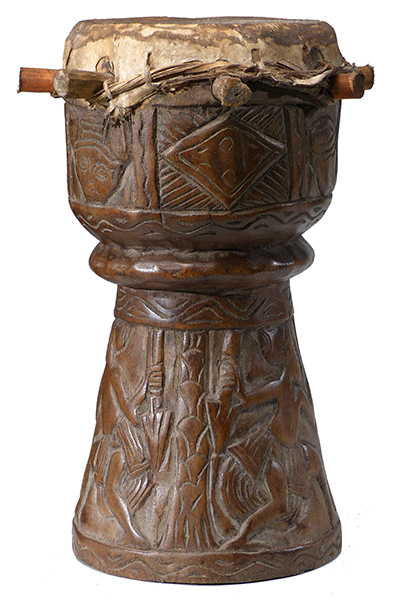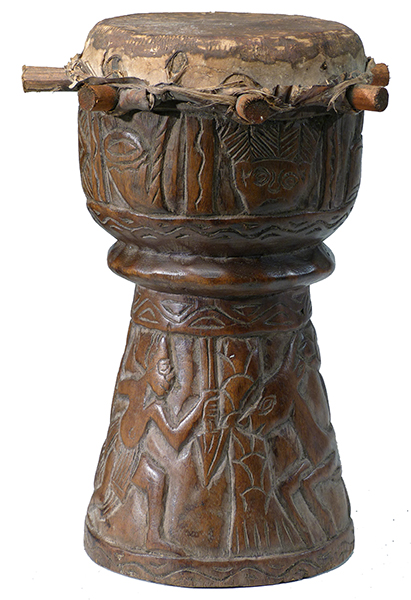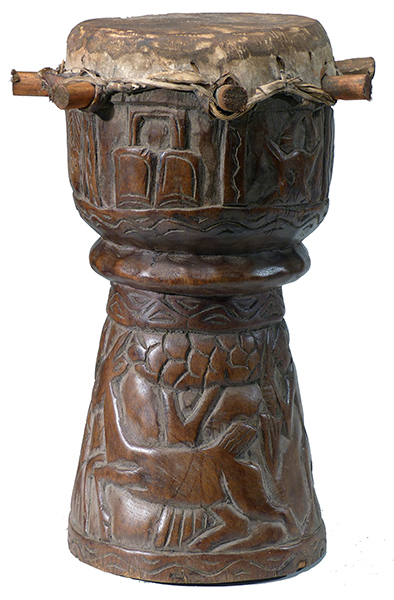 Photographs © Hamill Gallery
BAMILEKE STYLE
DRUM 10
14" high x 9" wide x 9" deep
Cameroon
$150
SOLD

The head on this drum is intact, but not really playable. Five of the spokes are replaced with newer dowels.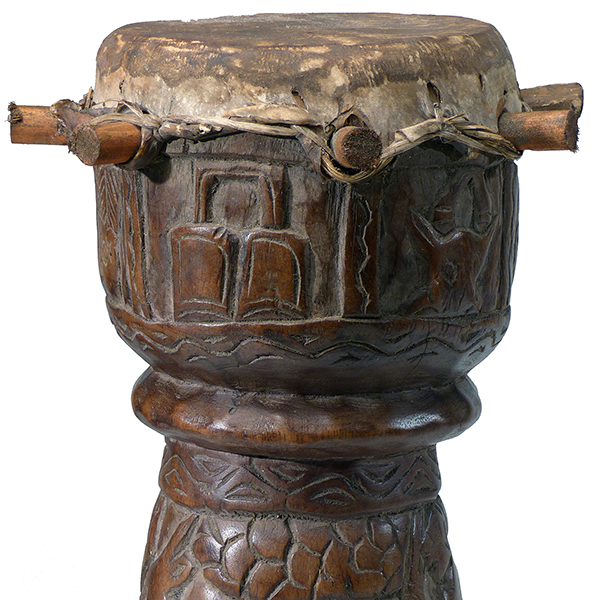 GO TO AFRICAN DRUM EXHIBITION PAGE