BAULE DRUM 3, Ivory Coast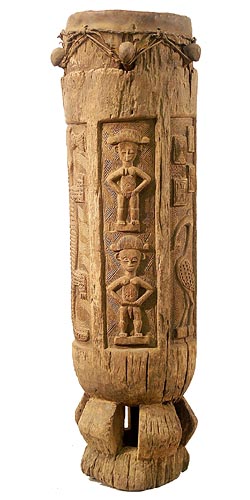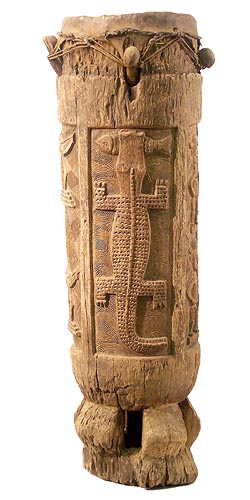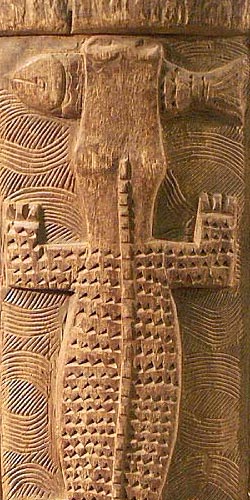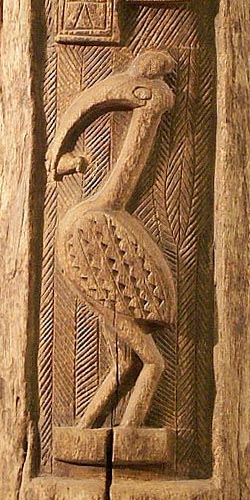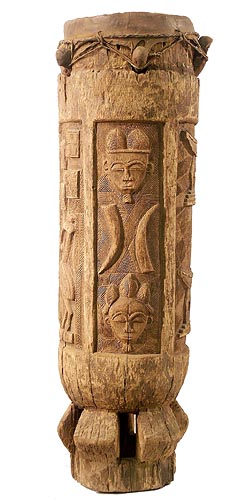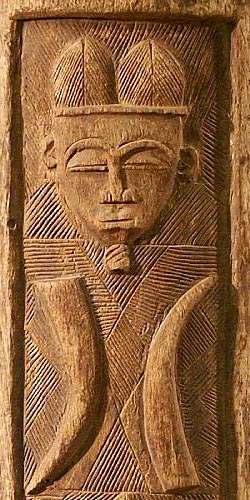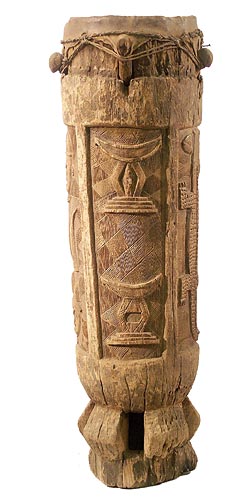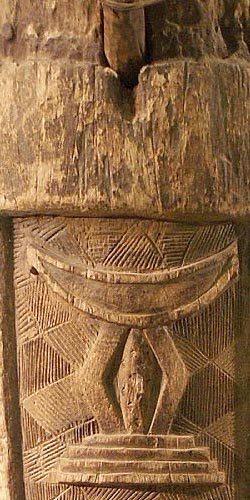 Photographs © Hamill
BAULE
DRUM 3
44"
$2000
SOLD
The skin on this drum is intact and playable.
The Baule are one of the Akan peoples. They moved west to the Ivory Coast more than 200 years ago and adopted sculptural and masking traditions from their neighbors, the Guro, Senufo and Yaure peoples.
African drums were musical instruments, ceremonial objects and means of communication. The drums range from everyday objects with monumental, simple forms to ornate pieces bringing status to the owner, connoting power and the honoring of ancestors.
We recommend Baule: African Art Western Eyes by Susan M. Vogel (Yale). We have copies for sale at $40.
RETURN TO BAULE DRUM PAGE
GO TO BAULE MASKS PAGE
GO TO BAULE GOLI MASKS PAGE
GO TO BAULE SCULPTURE PAGE
GO TO BAULE EXHIBITION PAGE
GO TO AFRICAN DRUMS PAGE
GO TO AFRICAN DRUMS PAGE 2
GO TO AFRICAN DRUMS 2001 EXHIBITION PAGE
GO TO ARTIFACTS PAGE
GO TO NEW ADDITIONS PAGE