BAULE STYLE METAL MASK 25, Ivory Coast
Although elegantly made, this Baule stylemetal mask shows no evidence of age or use and was probably made to be sold.
---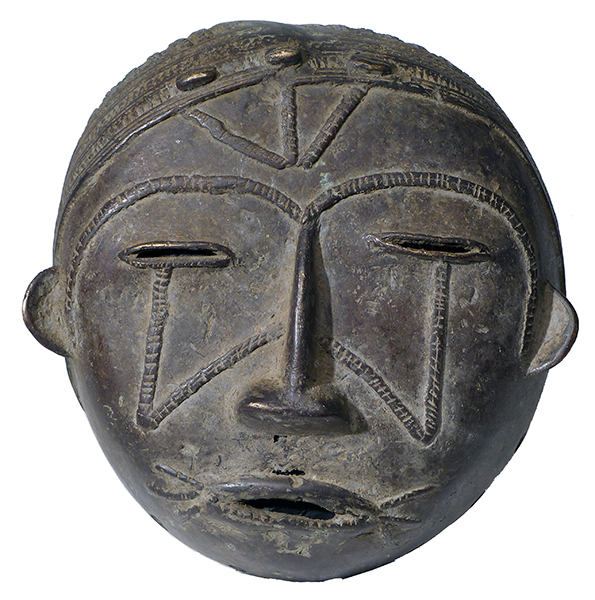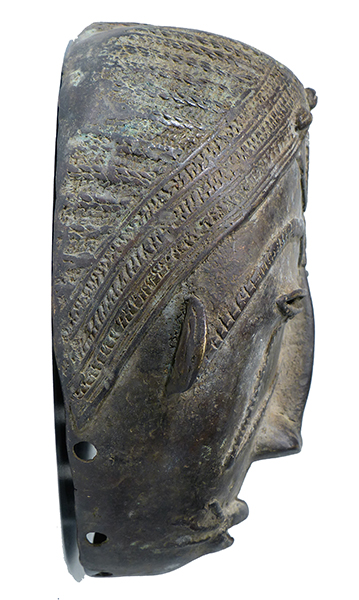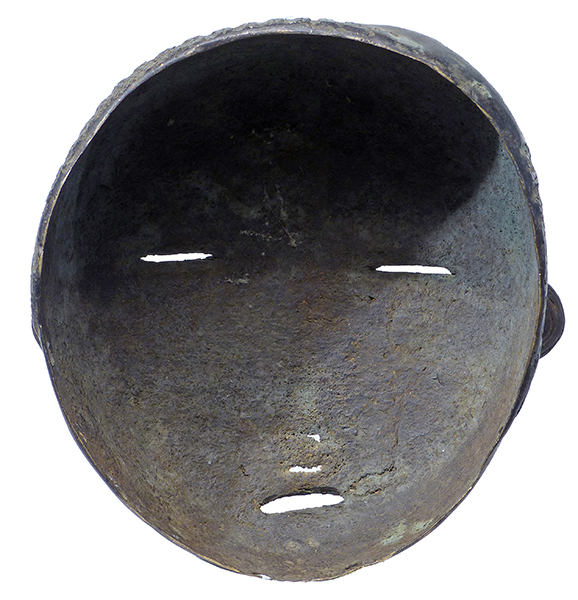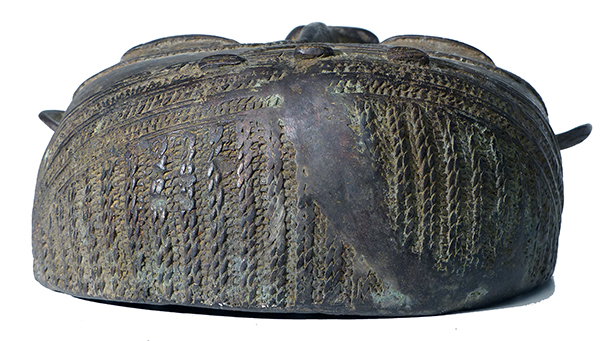 Photographs © Hamill Gallery
BAULE STYLE
METAL MASK 25
7" high x 6.75" wide 3" deep
Ivory Coast
$300

This mask has been wired to hang. Casting flaws have left two small holes between the nise and mouth. The top view (last) shows that the top had to be repaired, with the loss of some hair detail.

GO TO BAULE ART PAGE
GO TO BAULE SCULPTURE EXHIBITION PAGE
GO TO AFRICAN METALWORK PAGE
GO TO AFRICAN METALWORKS EXHIBITION PAGE
GO TO AFRICAN METALWORKS EXHIBITION 2 PAGE
GO TO BAULE FIGURES PAGE