BAULE STYLE METAL MASK 28, Ivory Coast
Although elegantly made, this Baule metal mask shows no evidence of age or use and was probably made to be sold.
---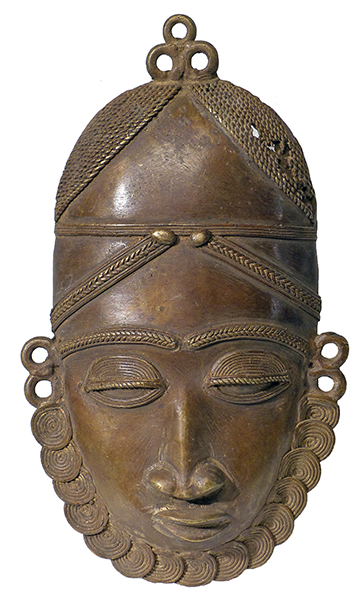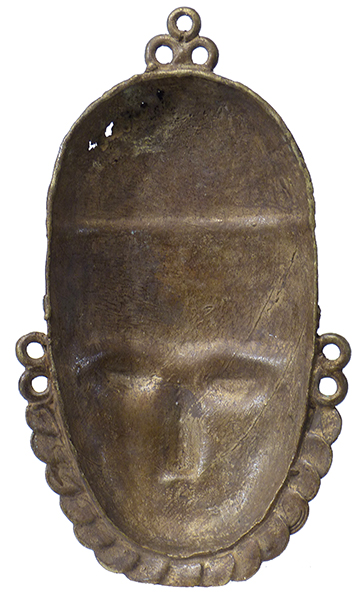 Photographs © Hamill Gallery
BAULE
METAL MASK 28
7" high x 6.5" wide 2.75" deep
Ivory Coast
$50
This mask can be wall hung on a single pin. Flaws in the casting have left two small holes in the hair area on top.

GO TO BAULE ART PAGE
GO TO BAULE SCULPTURE EXHIBITION PAGE
GO TO AFRICAN METALWORK PAGE
GO TO AFRICAN METALWORKS EXHIBITION PAGE
GO TO AFRICAN METALWORKS EXHIBITION 2 PAGE
GO TO BAULE FIGURES PAGE