BINJI MASK 3, DRC
This mask has been vetted as being authentic with significant signs of use and age.
---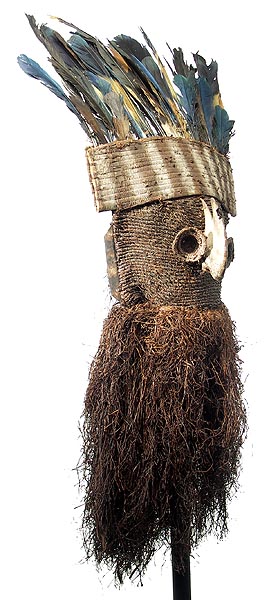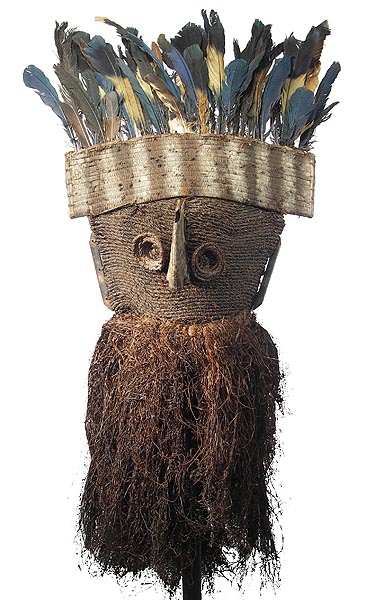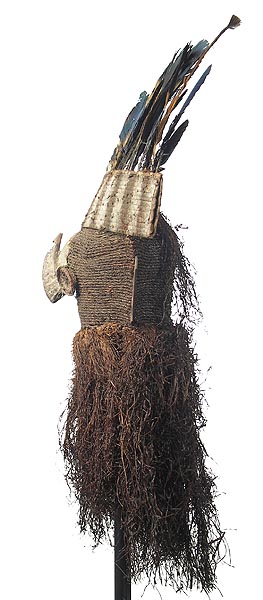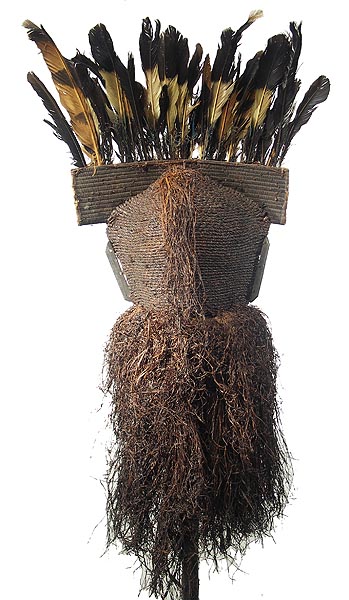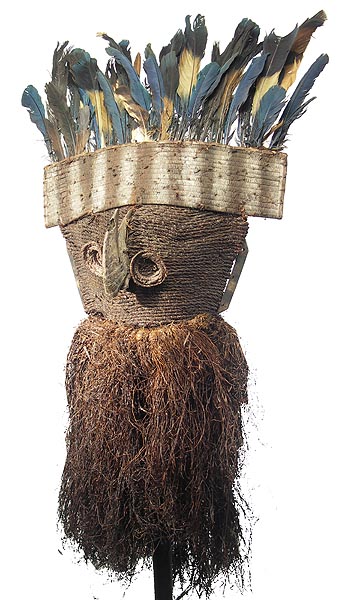 Photographs © Hamill Gallery
BINJI
MASK 3
47" high x 25" wide x 13.5" deep
DRC
$2500
This mask is from a private California collection.
This type of woven raffia mask was worn pulled over the head by young, male initiates of the Binji people, DRC. The somewhat bird-like character to the face is enhanced by a stitched-on birds beak. The attached eyes are of fiber. The colorful feathers are removable .There is a hole in the beak.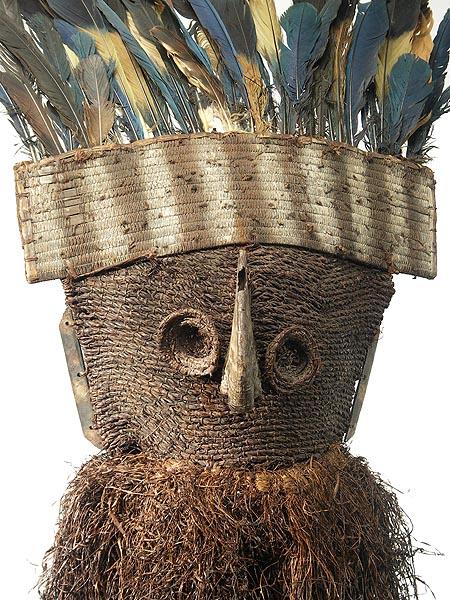 GO TO GROTESQUES EXHIBITION PAGE
GO TO MASKED, I ADVANCE EXHIBITION PAGE
MJM110116