BELANDA POST 4, Sudan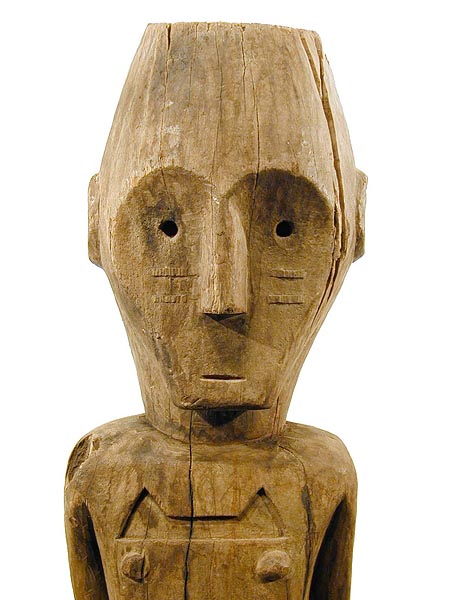 Photographs © Tim Hamill
BELANDA, FUNERARY POST 4
65" high
SOLD
This post had its base cut off, to avoid disturbing the sacred ground.
For additional information on these posts we recommend a feature article on them by Klaus-Jochen Kruger in the Winter/Spring 1999/2000 issue of Tribal Arts.
All are carved out of dense red mahogany, which has faded with exposure. Small chips, usually on the rings reveal the original color. Some were originally painted but no evidence of paint remains on these.
[RETURN TO HOME PAGE] [CONTACT GALLERY] [ORDERING] [HYPERLINKS]