BWA BUSHCOW MASK 1, Burkina Faso
Provenance: ex Herbert Baker
This mask was guaranteed in 1977 by Herbert Baker as being authentic and old. An early collector and dealer of African Art, Herbert Baker had an exhibition of part of his collection at the Museum of Primitive Art, NYC in 1969. His original bill of sale, with photograph, is included.
---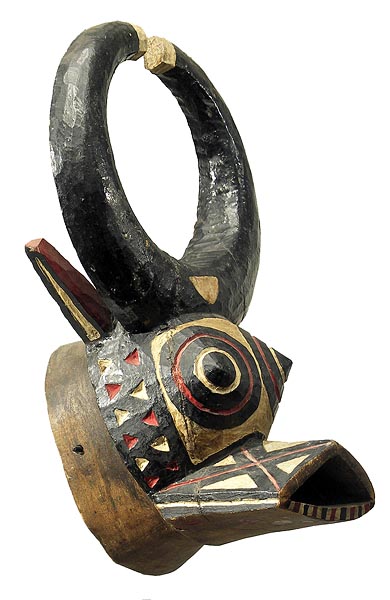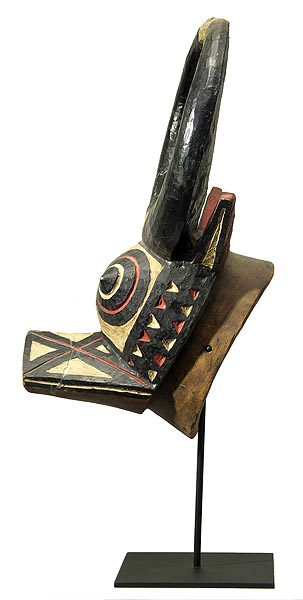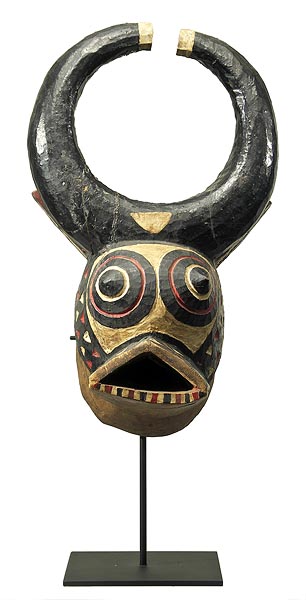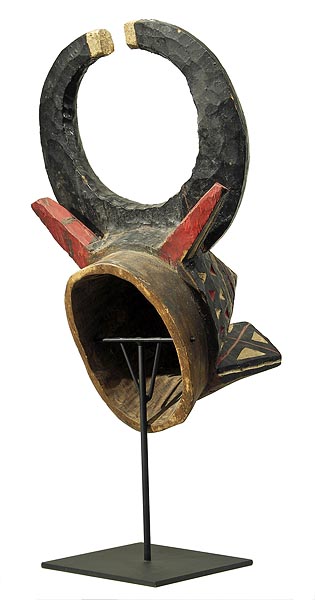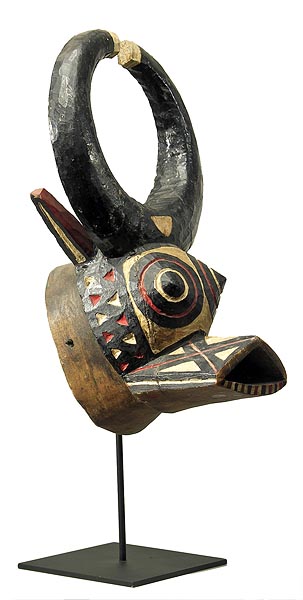 Photographs © Hamill Gallery
BWA
BUSHCOW MASK 1
19" high x 10" deep x 11" wide
SOLD
Burkina Faso

There are several cracks visible in the photographs. Both horns have been visibly broken and reglued near the head. The snout has also been broken and reglued. There is a long crack on the right side of the face extending up through one horn. All are stable. See details below.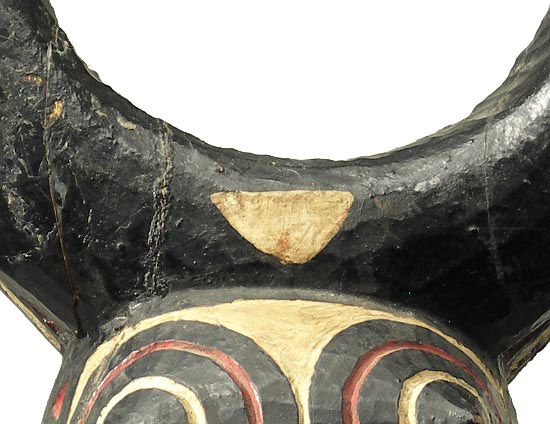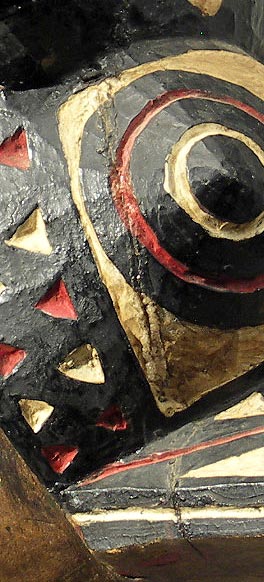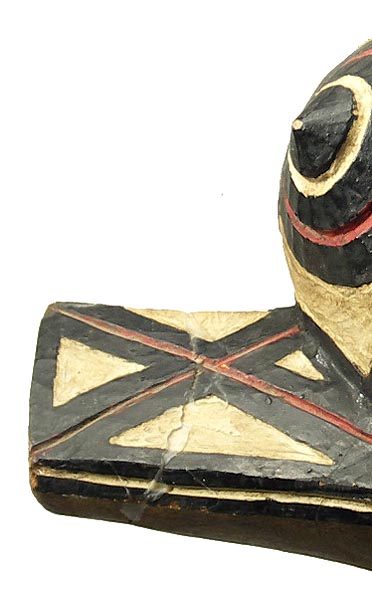 GO TO A DILEMMA OF HORNS EXHIBITION PAGE
GO TO BWA HAWK/BUTTERFLY MASKS PAGE
GO TO BWA SUN MASKS ARCHIVES PAGE (ALL SOLD)
GO TO ANIMALIA EXHIBITION PAGE