BWA STYLE BUTTERFLY MASK 15, Burkina Faso
Despite its appearance, this mask shows little evidence of age or use and was probably made to be sold.
---


Photographs © Hamill Gallery
BWA STYLE
BUTTERFLY MASK 15
84" wide x 15" high x 8.5" deep
Burkina Faso
$1000
SOLD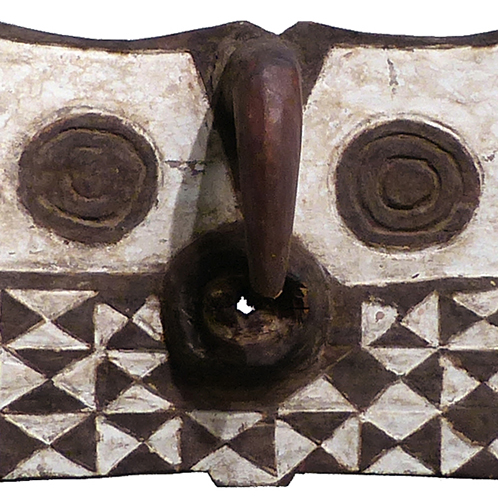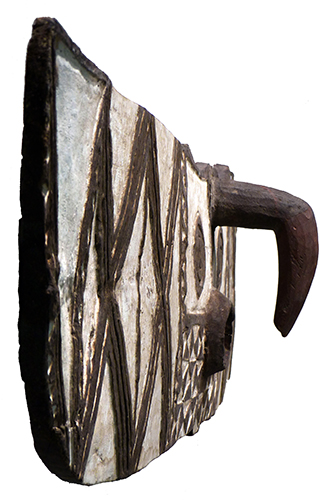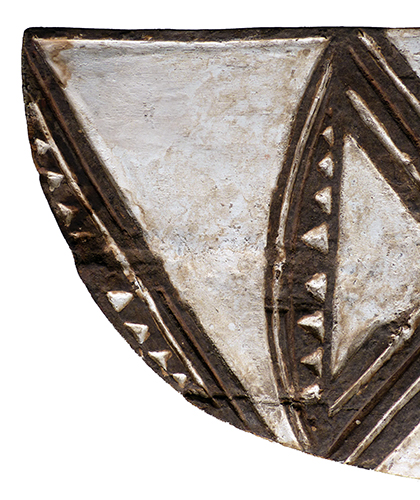 There are water stains, mostly at the wing tips, a repaired crack on the right end and a small crack on the mouth. The beak appears to have been broken off and reattached.

GO TO BWA STYLE HAWK/BUTTERFLY MASKS PAGE
GO TO BWA SUN MASKS ARCHIVES PAGE (ALL SOLD)