BWA PLANK MASK 8, Burkina Faso
This mask, acquired in the late 80's, has not been vetted so our default position is that it may have been made to be sold.
---




Photographs © Hamill Gallery
BWA
PLANK MASK 8
83.5" high x 18" wide x 12.5" deep
Burkina Faso
$3000
SOLD
It was on exhibit at the African Presidential Center at Boston University from 2002-2015 and is featured and pictured in their publication African Art Collection. A copy is included with the mask if desired.
Our best Bwa plank mask, it has wonderful patinas front and back and has several old stable cracks laced up with leather thongs and then repainted.
It is securely mounted on a heavy custom base 14" x 14" which is included with the piece.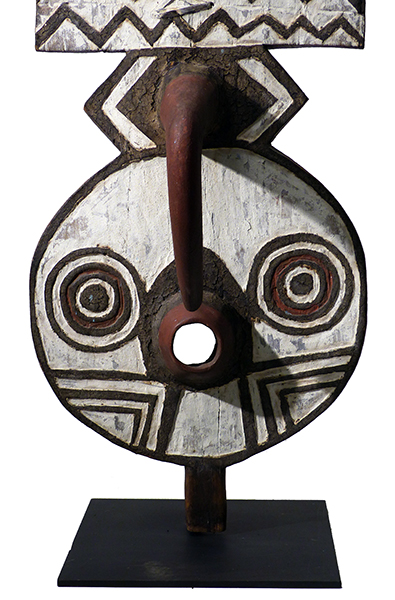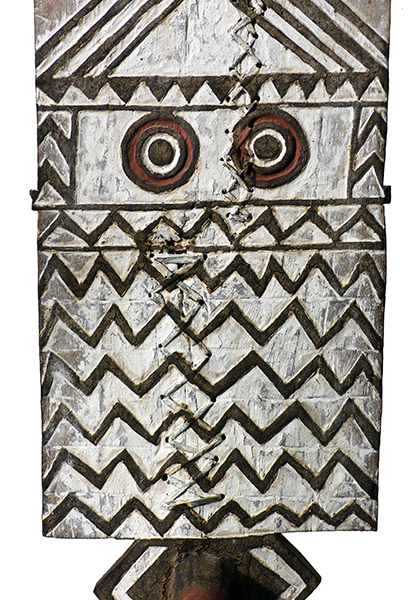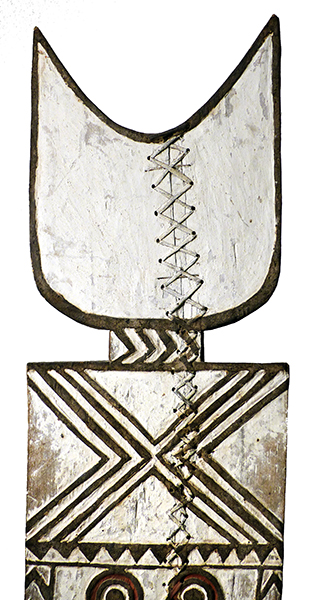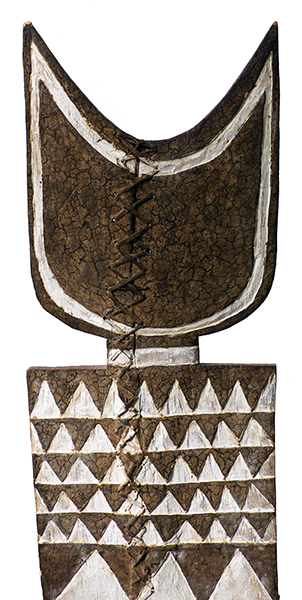 GO TO BWA PLANK MASKS PAGE
GO TO BWA HAWK/BUTTERFLY MASKS PAGE
GO TO BWA SUN MASKS PAGE
GO TO BWA ART PAGE
GO TO MONUMENTAL MASKS PAGE
GO TO MASKS PAGE