BWA PLANK MASK 17, Burkina Faso
In spite of its appearance, we believe this mask was carved for the collecting market.
---



Photographs © Hamill Gallery
BWA
PLANK MASK 17
81" high x 12.5" wide x 5.5" deep
Burkina Faso
$500
SOLD
It is unusual in being carved flat, with no protruding beak. There are some rough native repairs, now stable, in the X area and in the checkerboard area of the superstructure above the face.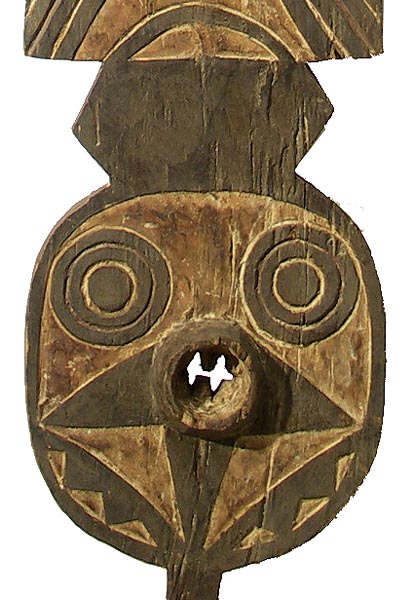 GO TO BWA PLANK MASKS PAGE
GO TO BWA HAWK/BUTTERFLY MASKS PAGE
GO TO BWA SUN MASKS PAGE
GO TO BWA ART PAGE
GO TO MONUMENTAL MASKS PAGE
GO TO MASKS PAGE