CHOKWE STYLE DRUM 1, Angola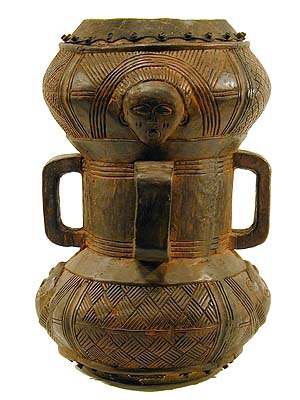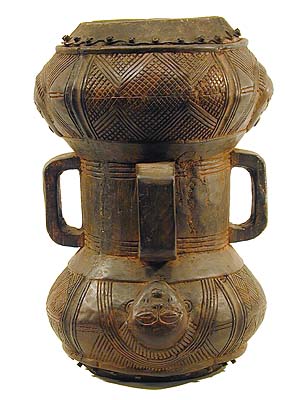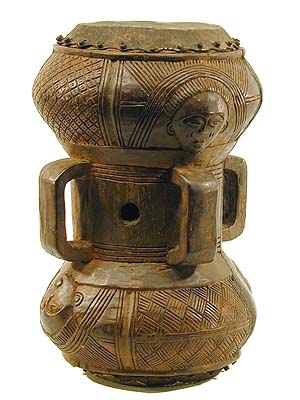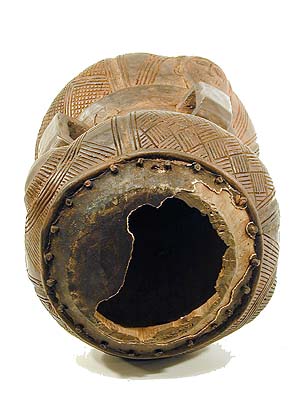 Photographs © Hamill Gallery
CHOKWE STYLE DRUM 1, 20", $450, SOLD
Drums are among the most important art forms in Africa, used both as a musical instrument and as a work of sculpture significant in many ceremonial functions, including dance, rituals, story-telling and communication of messages.
Chokwe drums, with their intricate abstract designs and faces, are double-headed and show the creativity and power they put into functional objects.
One head on this drum is intact, but not really playable, the other (shown) has a large piece missing.
[RETURN TO AFRICAN DRUM EXHIBIT PAGE]
[RETURN TO AFRICAN DRUMS PAGE]
[RETURN TO HOME PAGE] [CONTACT GALLERY] [ORDERING] [HYPERLINKS]