AFO HOE CURRENCY 6, Northern Nigeria
This currency form has been vetted as authentic.
---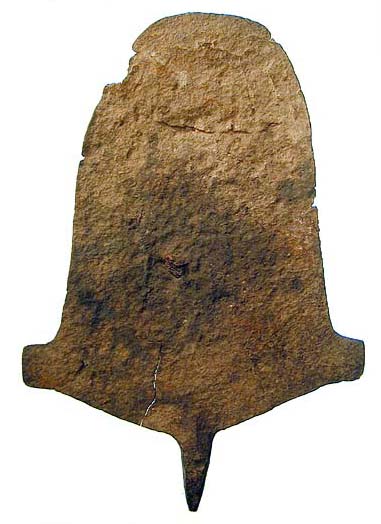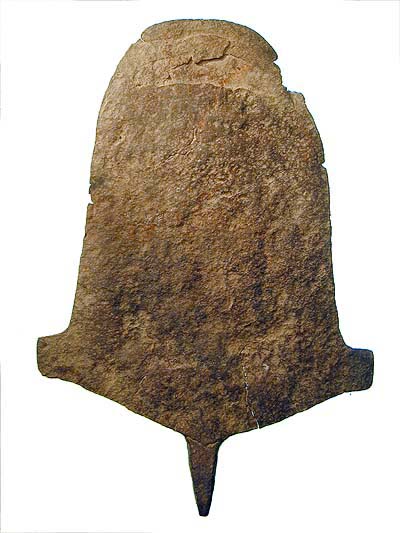 Photographs © Hamill Gallery
AFO
HOE CURRENCY 6
Iron
21" high
6.5 Lbs.
$450
NOTE: This piece, no. 6, has two cracks; a vertical one on the bottom that can be seen, and a horizontal one 1.5" down from the top (top line on left, second to top line on right) about 2" long that does not reach either side. Both are stable because of the thickness and strength of the iron.
GO TO AFO HOE CURRENCY PAGE
GO TO AFRICAN CURRENCIES PAGE
GO TO AFRICAN METALWORK PAGE
GO TO METALWORKS EXHIBITION PAGE
MJM07152018