AFRICAN CURRENCIES
The currencies below have been vetted as authentic.
---
BANGALA
Currency
Catalog

IDOMA
Currency
Catalog

MAMBILA
"Bat"
Currenc 45

MAMBILA
Currency
Catalog
NO. NIGERIAN
Currency

BABUNDA
Raffia Currency
---
The currency below has not been vetted or has been judged as having been made to be sold.
---
The currencies below have all been sold and are left here for educational and research purposes.
---
Photographs © Hamill Gallery
These catalogs represent examples of many types of 19th-20th Century metal currencies, including weapons, tools, musical instruments and jewelry used for barter and "non-functional" versions created to resemble these forms. For a broad examination of these objects, we recommend An Ethnographic Study of Traditional Money, by Charles Opitz.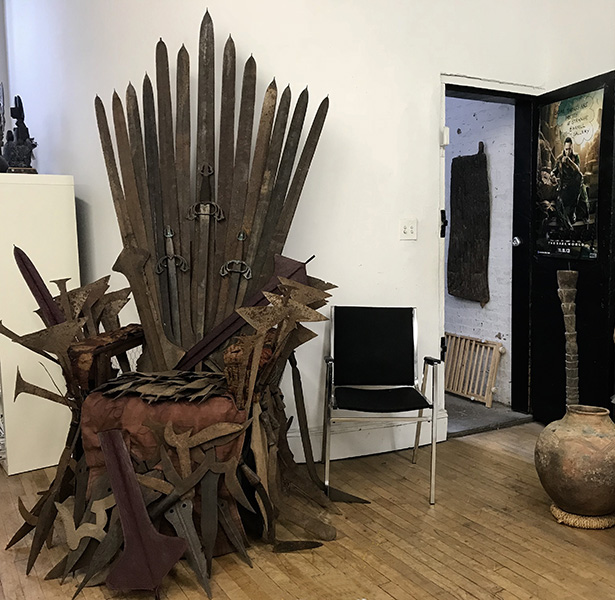 "Iron Throne" constructed from African currencies
(and 3 European swords) in the Hamill Gallery
by Ethan Rider and Tim Hamill
based on a concept by Bobbi Hamill.
---

Currency objects from Hamill Gallery exhibited with Ellsworth Kelly prints at Ingleby Gallery, Edinburgh, Scotland.
GO TO AFRICAN METALWORK PAGE
GO TO AFRICAN METALWORKS EXHIBITION PAGE
GO TO AFRICAN METALWORKS 2 EXHIBITION PAGE