IDOMA CURRENCY, Nigeria
These Idoma iron forms have been vetted as authentic.
---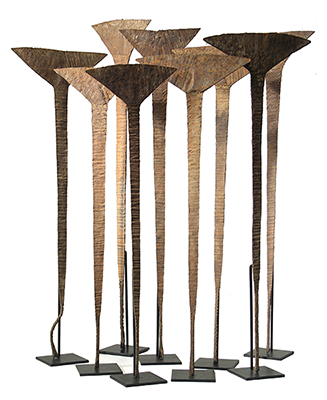 ---
Photographs © Hamill Gallery
IDOMA, IRON CURRENCY FORMS, Nigeria.
Iron forms like these, with a distinctively hammered surface textures (on the front side) and an abstract, non-functional shape that flares to a triangle at the top, were recognized and used as currency.
Stands are not included.
The variation in color in the group shots are because some were turned towards or away from the light source.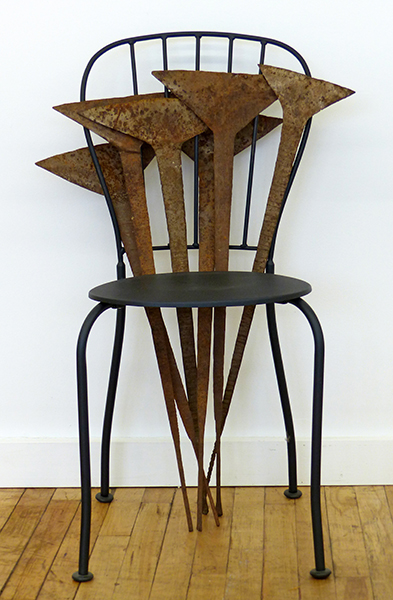 "Idoma Chair" by Bobbi Hamill, Photograph © Hamill Gallery
GO TO AFRICAN CURRENCY EXHIBITION PAGE
GO TO GEOMETRIES EXHIBITION PAGE
GO TO AFRICAN METALWORK PAGE
GO TO AFRICAN METALWORKS EXHIBITION PAGE