GEOMETRIES

This page is a record of an exhibit that took place
in 2006. The individual links below will take you to
the CURRENT VERSION of the pages
that formed part of that exhibit.
Simplification, Symbolism and Geometry in African Art
January 21 - April 2, 2006
Geometric patterns inevitably suggest a pattern of rhythms and those rhythms resonate in the traditional objects created for use in both daily and ritual life in Africa. Designs in African rock paintings and rock engravings from hundreds of years ago attest to the importance of geometric motifs which still constitute a central element in the sculpture, metalwork and textiles produced by diverse cultures across the continent.
GEOMETRIES showcases the variety and vibrancy of abstract forms and we intend it as a demonstration of the nearly infinite variations which African craftsmen have evoked from the repetition of a line, a volume, a curve, a dot.
We recommend Africa Counts: Number and Pattern in African Cultures by Claudia Zaslavsky and Geometry from Africa: Mathematical and Educational Explorations by Paulus Gerdes.
Please scroll down for links to images, sizes, prices and more information on each object featured in the current exhibit.
For those of you who cannot visit the gallery, we present some views of the current exhibition. Our gratitude to our friend Laurent Deladune who came all the way from France to help us pull the show together.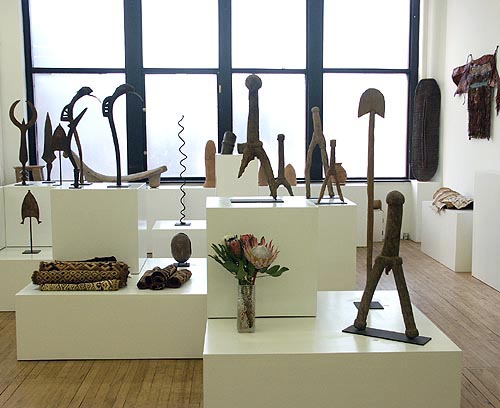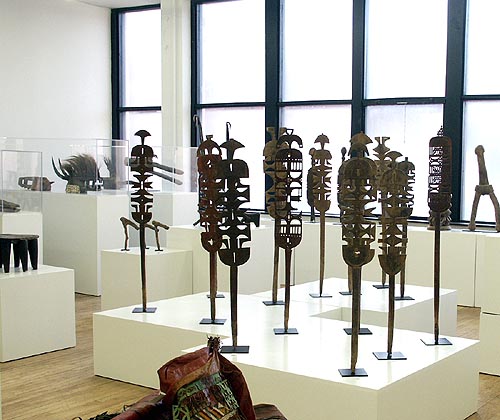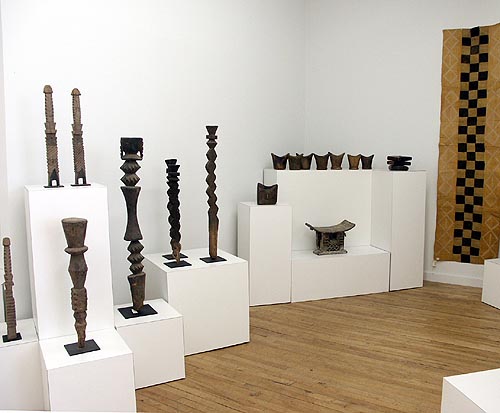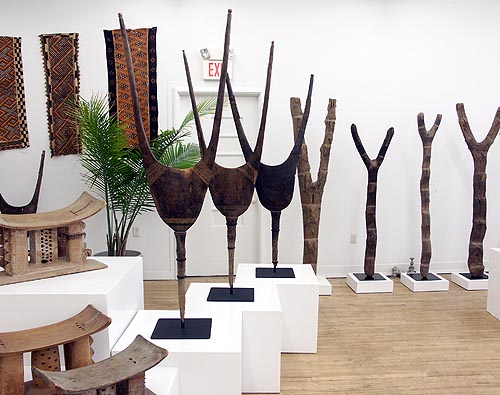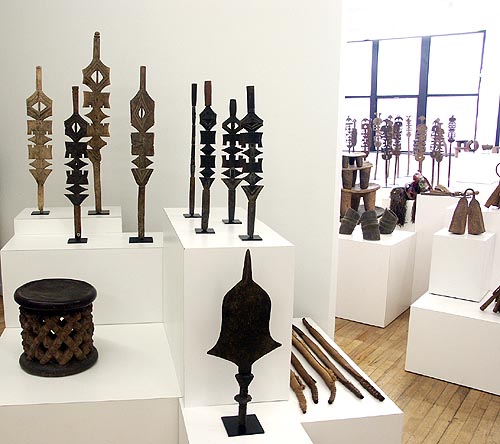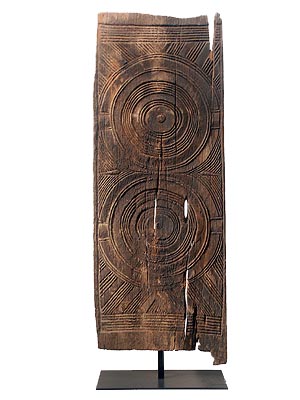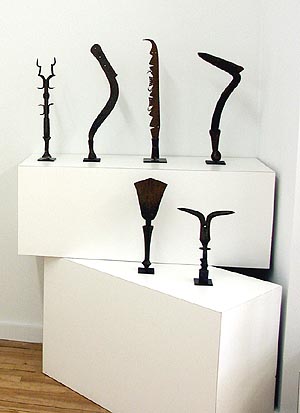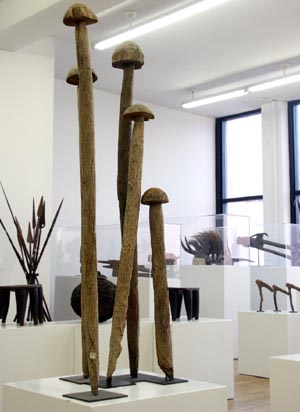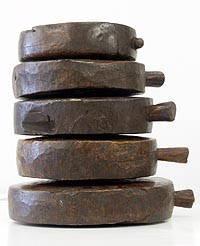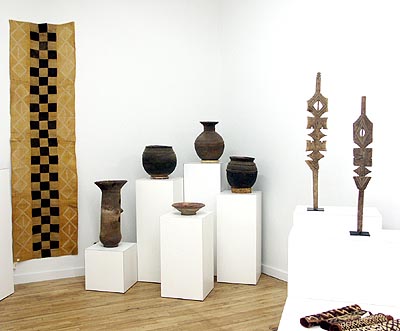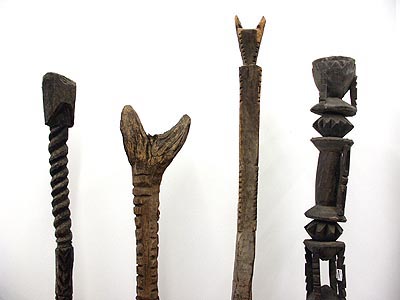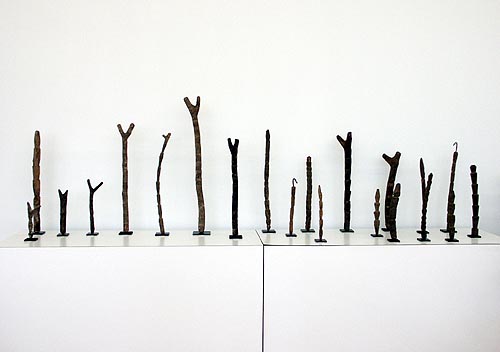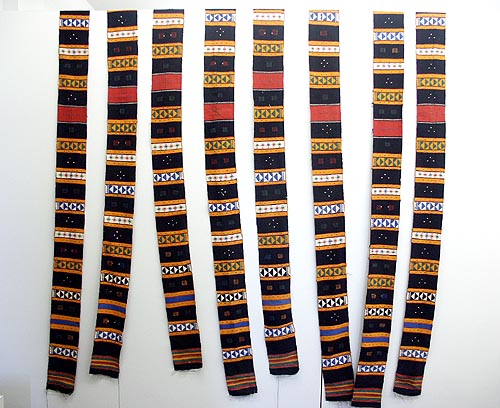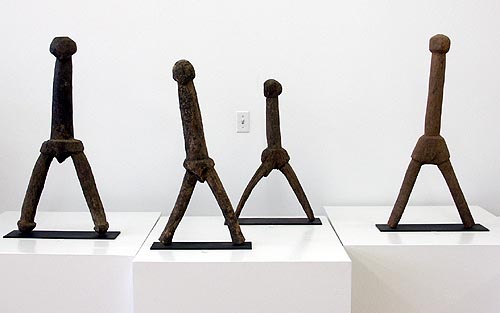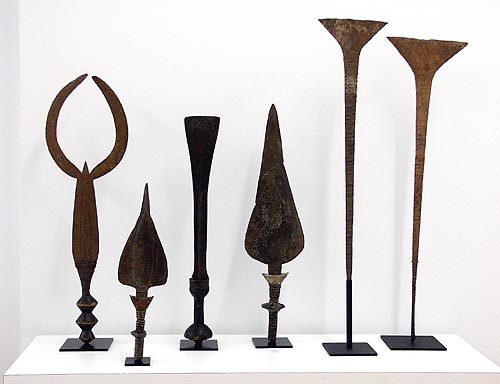 NEW CATALOGS for GEOMETRIES EXHIBITION:
Several catalogs are still in preparation. They will be ready soon and the links to this page and New Additions will be made. Please check back.
IN WOOD:
There are many other abstract pieces in the exhibition and they can be found in some of our other catalogs.