FULANI, Wedding Blanket Strips Archives, Mali
These strips have all been sold and are left here for educational and research purposes.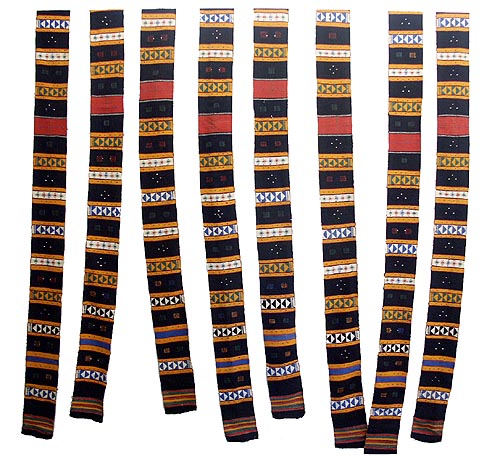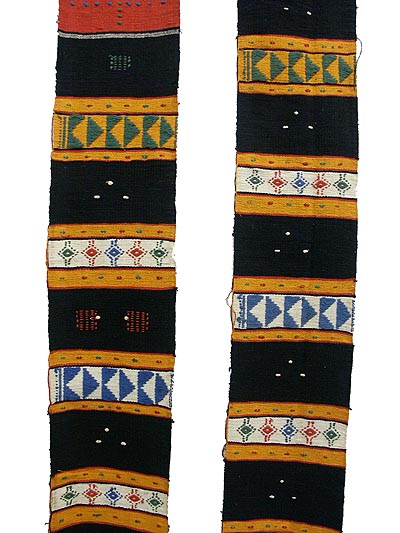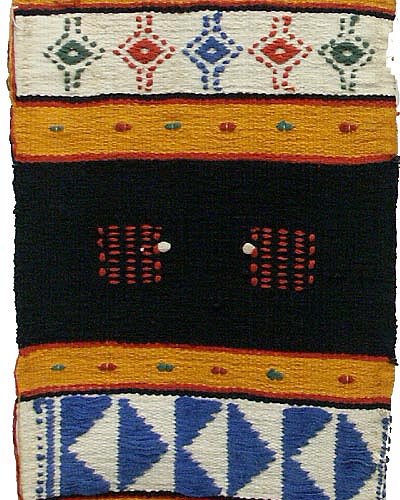 Photographs © Hamill Gallery
FULANI, Wedding Blanket Strips, 144" long x 6" wide, $80 each, Mali, ALL SOLD
These brightly-hued lengths of cotton fabric are strip-woven on narrow looms buy the Fulani people of Mali. Originally part of a large wedding blanket, some of the strips retain a curved shape from uneven shrinkage.
RETURN TO GEOMETRIES EXHIBITION PAGE
[RETURN TO HOME PAGE]
[CONTACT GALLERY]
[ORDERING]
[HYPERLINKS]