GURUNSI CURRENCY ARCHIVE
The bracelet below has been sold and is left here for reference and educational purposes.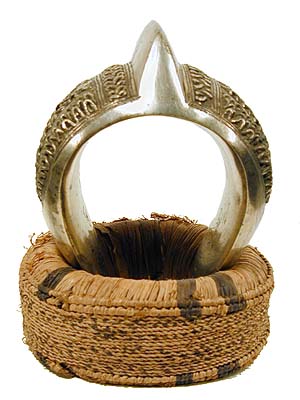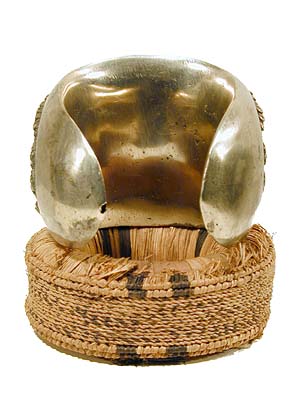 Photographs © Tim Hamill
GURUNSI, Currency, 4"x 5", plus base, $600, SOLD
This beautiful "bracelet" currency was recognized and used for rare but major transactions. It was placed on a special woven base, which is included.
GO TO CURRENCY EXHIBITION PAGE
GO TO GEOMETRIES EXHIBITION PAGE
GO TO METALWORKS PAGE
GO TO METALWORKS EXHIBITION PAGE