BENIN CURRENCY 12, Nigeria
The blade currency below has not been vetted, but was probably made to be sold.
---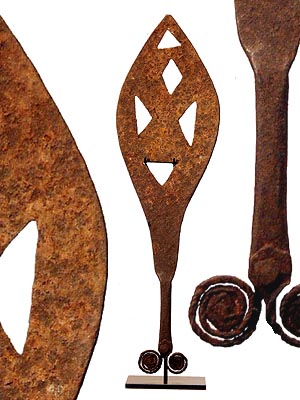 Photographs © Hamill Gallery
BENIN
BLADE CURRENCY 12
18.25"
Nigeria
$250
This blade currency is photographed on a magnetic stand that is not included. A stand can be made for an additional charge.

GO TO AFRICAN CURRENCY EXHIBITION PAGE
GO TO AFRICAN METALWORKS EXHIBITION PAGE
GO TO AFRICAN METALWORKS EXHIBITION 2 PAGE