DENGESE STYLE FIGURE 1, DRC
Despite its wonderful form and fine carving, this figure was probably made to be sold.
---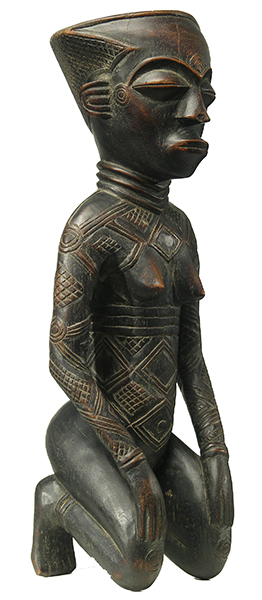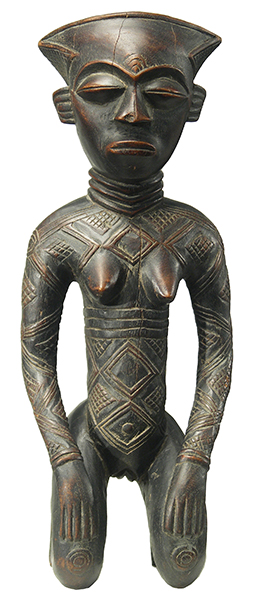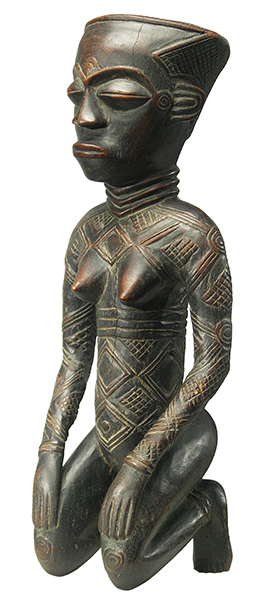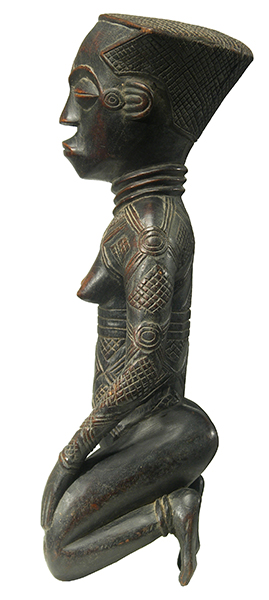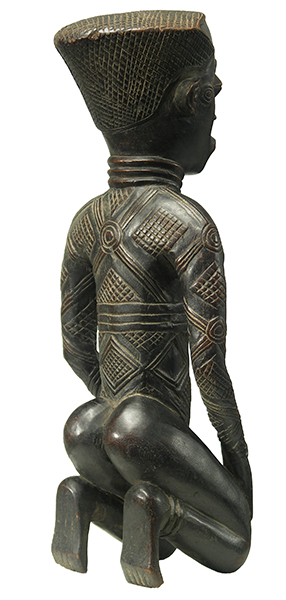 Photographs © Hamill Gallery
DENGESE STYLE
FIGURE 1
17.5" high x 7" wide x 5.75" deep
$500
SOLD
There are small stable cracks on the head and a chip off the tip of the nose.
Dengese figures are similar to their neighboring Kuba figures, but with far more scarification patterns on the body.
.