DOGON DOORLOCK 24, MALI
This doorlock has been vetted as authentic with signs of use and age.
---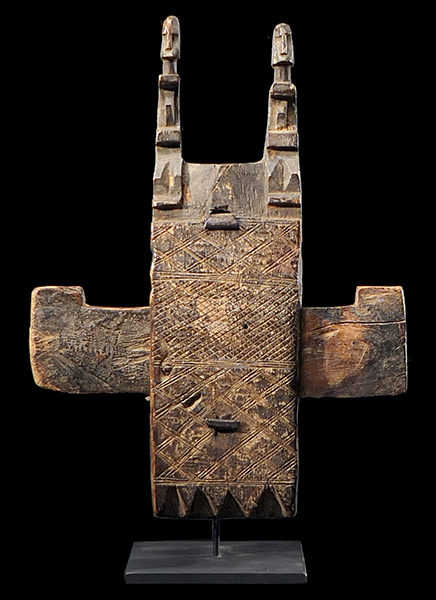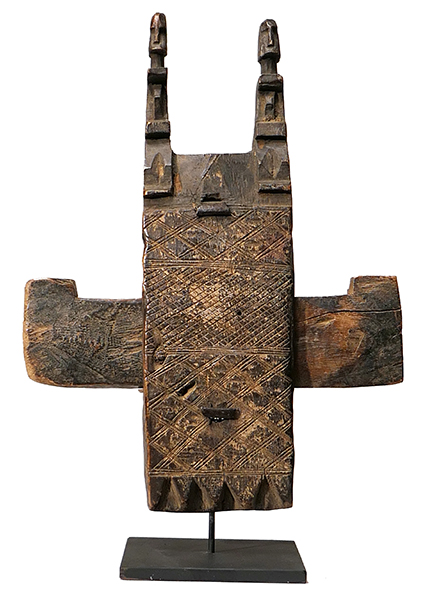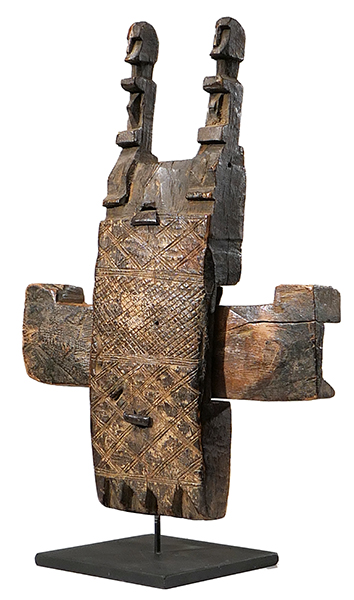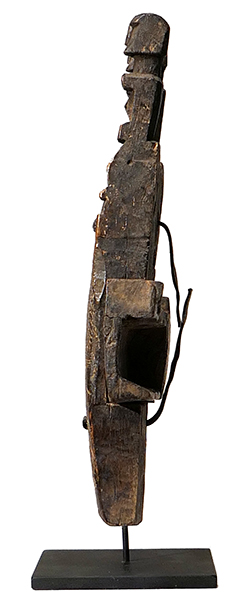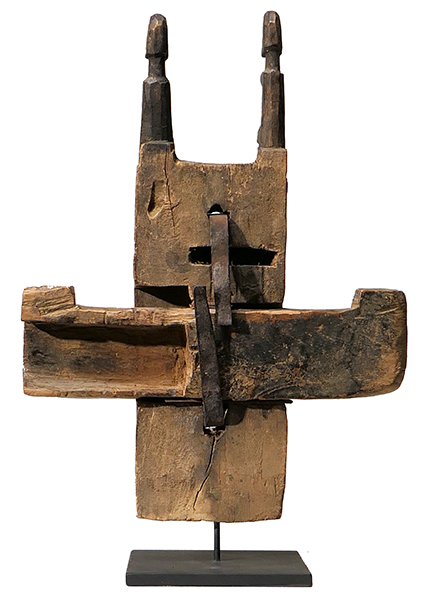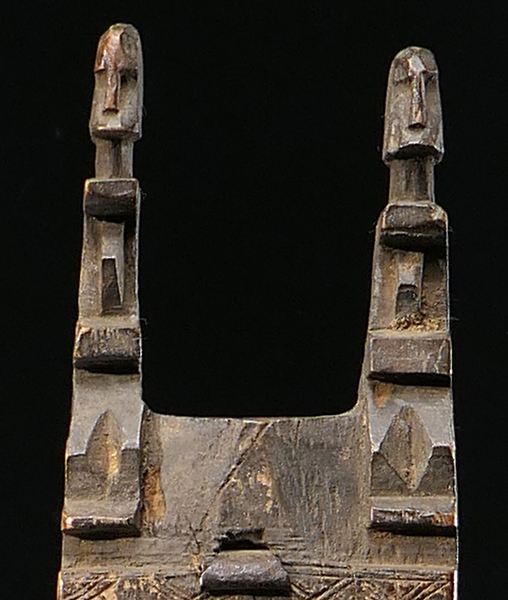 Photographs © Hamill Gallery
DOGON
DOORLOCK 24
10" high x 7.5" wide
3 pins
$400
SOLD*
Mali
This doorlock has lost its original crossbolt, which means that although the parts may appear matched, the locks are not operational. The crossbolt is lightly wedged in place, but can be slid back and forth.

GO TO DOGON DOORLOCKS ARCHIVES PAGE (ALL SOLD)
GO TO DOGON GRANARY DOORS ARCHIVES PAGE (ALL SOLD)
GO TO DOGON GRANARY DOORS 2 PAGE
GO TO ART OF THE DOGON EXHIBITION PAGE
GO TO AFRICAN DOORS EXHIBITION PAGE