DOGON HOUSE DOOR 41, Mali
This door has been vetted as authentic with signs of significant age and use. Although in excellent condition, it dates from the 19th Century.
---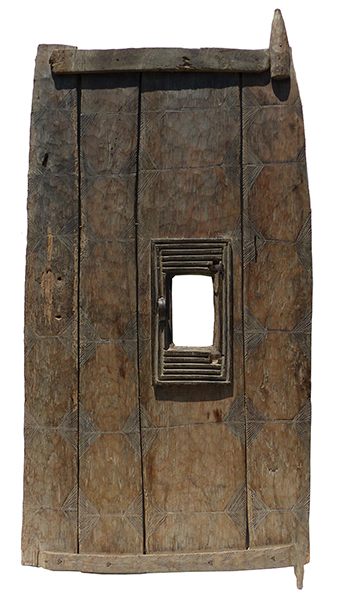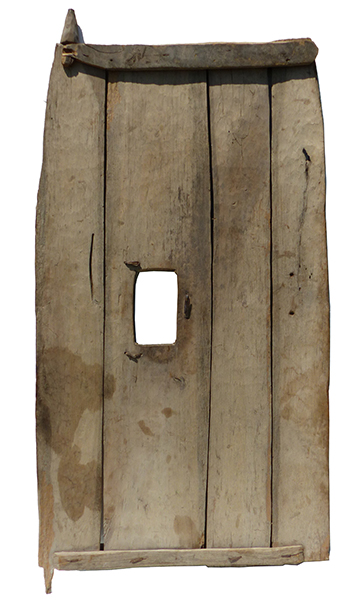 Photographs © Hamill Gallery
DOGON
HOUSE DOOR 41
73" high x 37" wide x 3.5" deep
50 pounds / 22.5 kilograms
Mali
$2500
SOLD
This was a special door that had a small shutter with a lock in addition to the main lock. The surface was embellished with a grid of engraved diamond-shaped patterns. There are some stains on the back side of the door.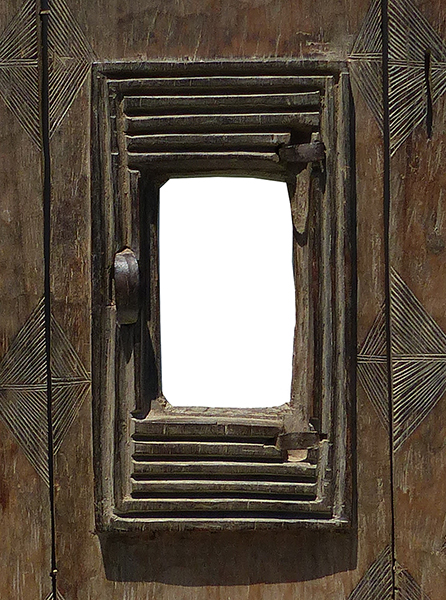 GO TO ART OF DOGON EXHIBITION PAGE
GO TO AFRICAN DOORS EXHIBITION PAGE