MALI CROCODILE MASK 42





Photographs © Tim Hamill
MALI
Crocodile Mask 42
26" long x 7" high x 7" wide
$800
SOLD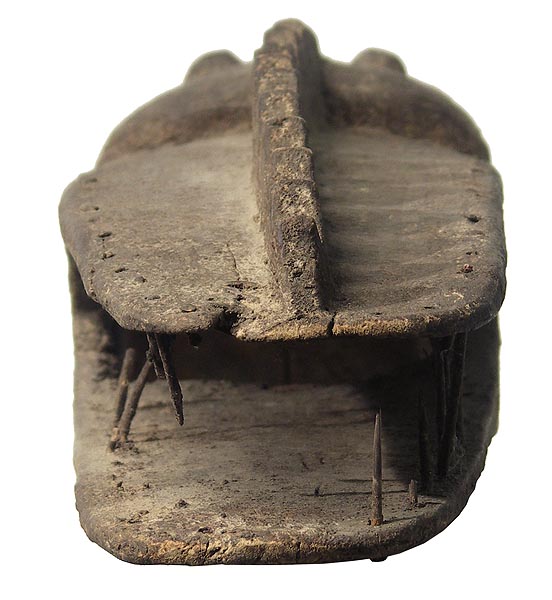 Despite its appearance, this wonderful crocodile mask, with wood teeth, shows no evidence of age or use and was probably made to be sold.
It is not Dogon, but from Mali, so we have put it with the Dogon masks. An exact attribution would be appreciated. It is from a German collection.
In addition to some visibly missing teeth (wood, not nails) there are cracks, now stable, on the tip of the snout and on the back top of the head.
RETURN TO ART OF DOGON EXHIBITION PAGE
GO TO FAMILY MATTERS EXHIBITION PAGE