DJEMBE DRUM 9, West Africa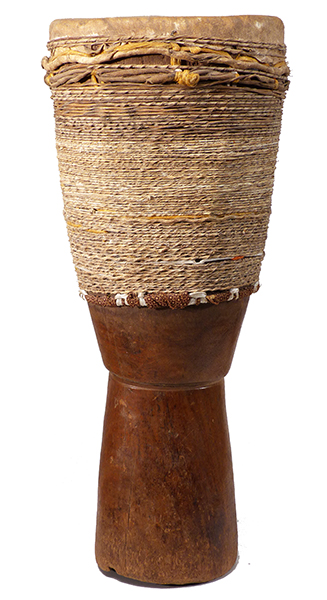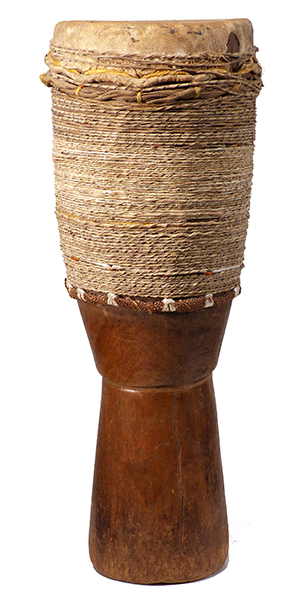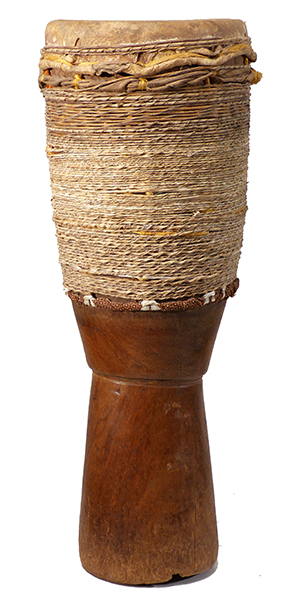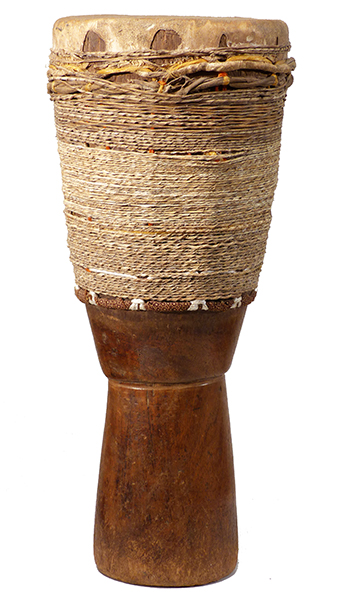 Photographs © Hamill Gallery
DJEMBE DRUM 9
21.75" high x 9.25" wide x 8.5" deep
$300
West Africa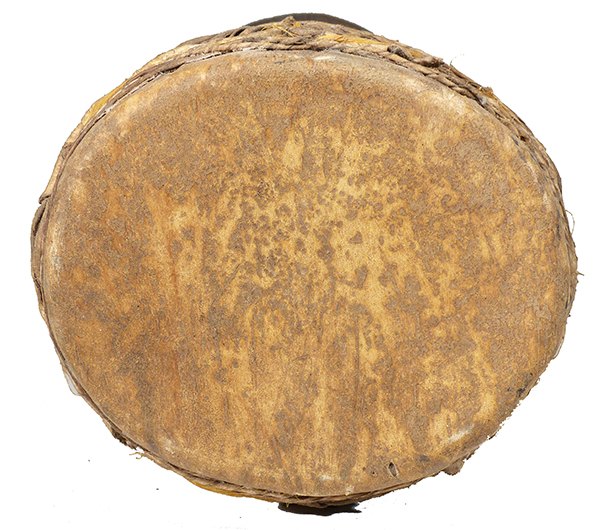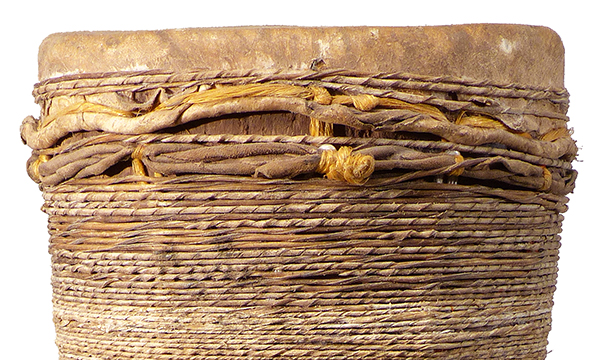 This drum has been vetted as authentic, with signs of age and use.
This drum is in good condition. The head on this drum is playable but cannot be tuned.
The most common and popular drums in west Africa, djembes are distinguished by their simple but elegant shapes and powerful sound. New examples can be tightened and tuned by tying the lines together.
GO TO AFRICAN DJEMBE DRUMS PAGE
GO TO AFRICAN DRUMS PAGE 2
GO TO AFRICAN DRUMS 2001 EXHIBITION PAGE
GO TO ARTIFACTS PAGE
GO TO NEW ADDITIONS PAGE