EJAGHAM STYLE ANIMAL 62, Nigeria
Despite its appearance, this wonderful headdress shows no evidence of age or use and was probably made to be sold.
---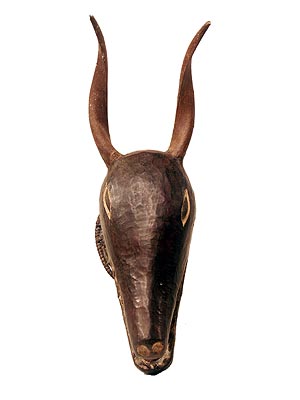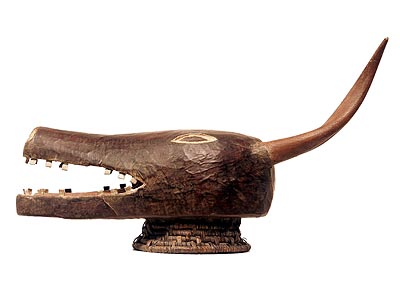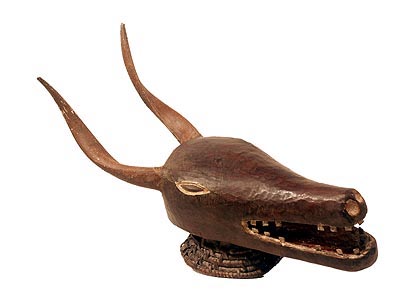 Photographs © Hamill Gallery
EJAGHAM STYLE
ANIMAL 62
24.5" long. x 9" wide x 13.5" deep
$600
Nigeria
PLEASE NOTE: The dimensions are represented as follows: length is measured from the tip of the nose to the tip of the horns; width is measured from one side of the horns to the other; depth is measured from the base of the basket to the highest point on the mask (face or horns).
GO TO EJAGHAM (EKOI) ANIMAL HEADDRESSES PAGE
GO TO EJAGHAM (EKOI) HEADS PAGE
GO TO EJAGHAM (EKOI) JANUS HEADS PAGE
GO TO EJAGHAM (EKOI) HEADDRESSES ARCHIVES PAGE (ALL SOLD)
GO TO EJAGHAM (EKOI) JANUS HEADDRESSES PAGE
GO TO ANIMALIA EXHIBITION PAGE