EKET STYLE SHUTTER 46, Nigeria
This Eket shutter shows no evidence of age or use and was probably made to be sold.
---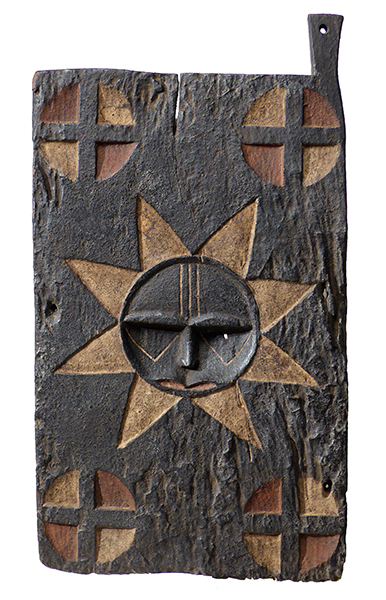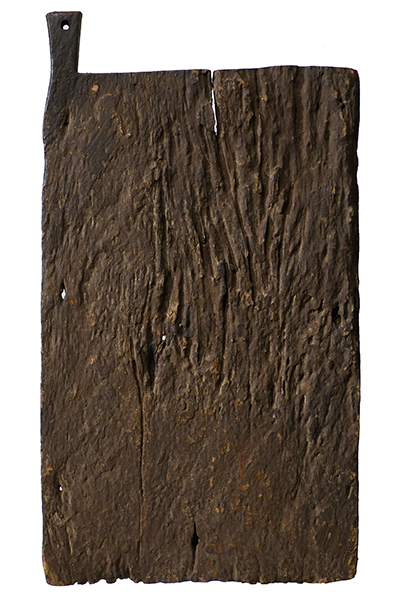 Photographs © Hamill Gallery
EKET STYLE
SHUTTER 46
38 " high x 21" wide x 2" deep
Nigeria
$1000
It is much heavier than the other Eket shutters with very nice weathering to the wood on both the front and the back. There is a slight warp in the door, seen in the side view above and the top view below.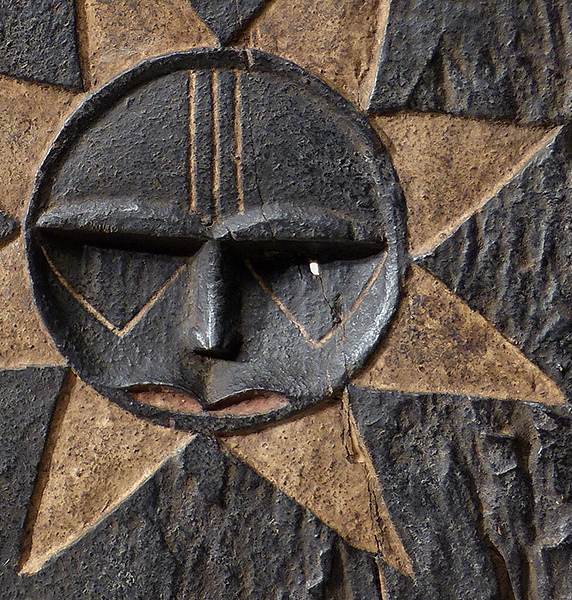 GO TO EKET SHUTTERS PAGE
GO TO EKET ART PAGE
GO TO EKET HEADS PAGE
GO TO EKET MASKS PAGE
GO TO EKET FIGURES PAGE
GO TO EKET CURRENCY ARCHIVES PAGE (ALL SOLD)
GO TO AFRICAN DOORS PAGE

GO TO AFRICAN DOORS EXHIBIT PAGE