EKET STYLE SHUTTER 48, Nigeria
Despite its appearance this Eket shutter shows no evidence of age or use and was probably made to be sold.
---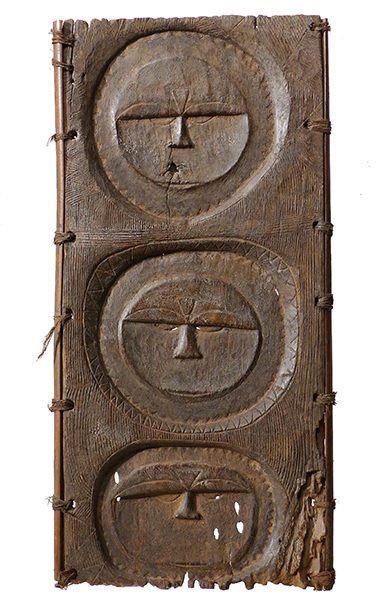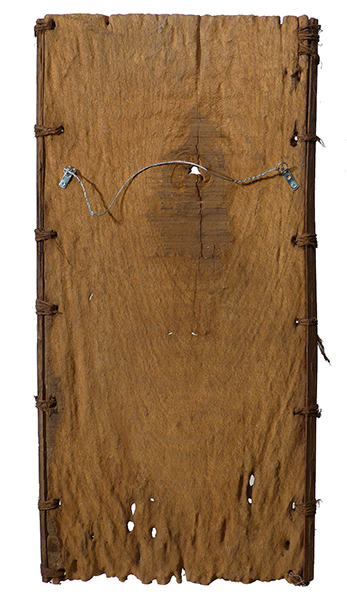 Photographs © Hamill Gallery
EKET STYLE
SHUTTER 48
31" high x 15" wide x 1.75" deep
Nigeria
$600
The bottom shows extensive damage from termites and erosion. There is also a crack in the upper left and a crack and knothole in the top face.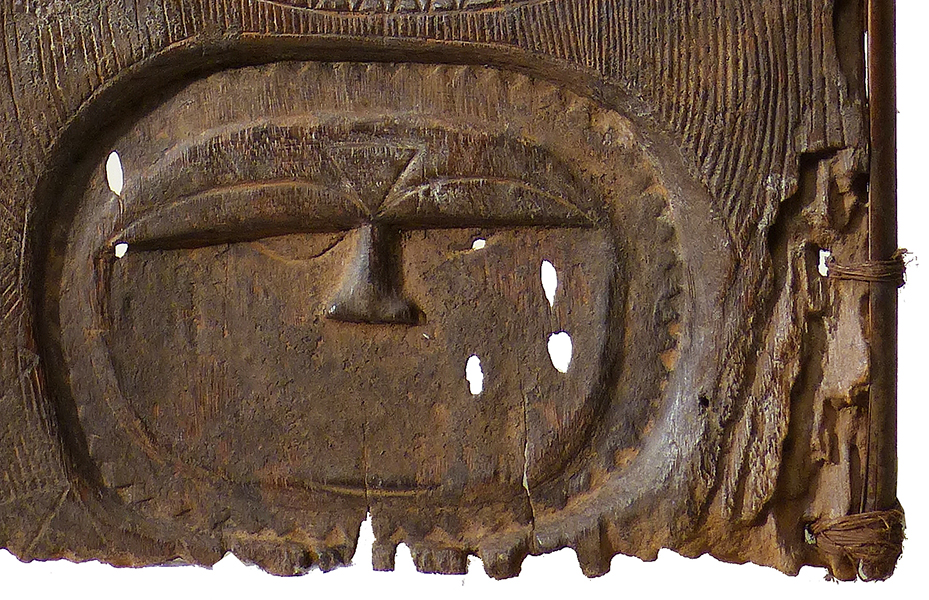 GO TO EKET SHUTTERS PAGE
GO TO EKET ART PAGE
GO TO EKET HEADS PAGE
GO TO EKET MASKS PAGE
GO TO EKET FIGURES PAGE
GO TO EKET CURRENCY ARCHIVES PAGE (ALL SOLD)
GO TO AFRICAN DOORS PAGE

GO TO AFRICAN DOORS EXHIBIT PAGE