EASY AFRICAN (BONGO?) HEADREST 301
All of our headrests have been vetted as authentic, many with evidence of significant age and use.
---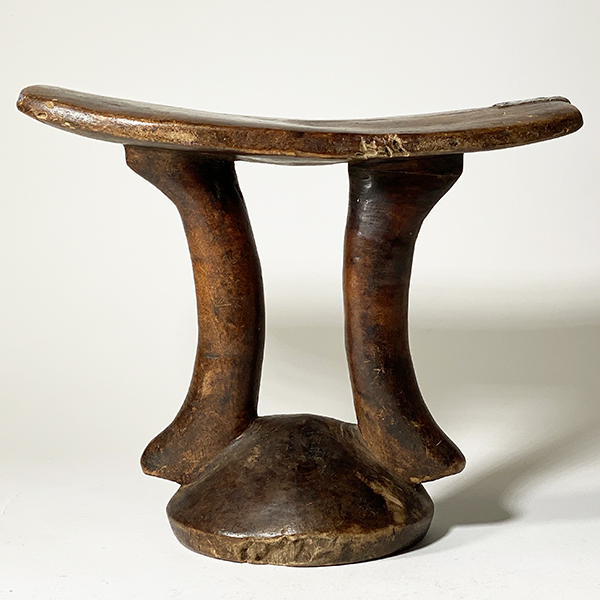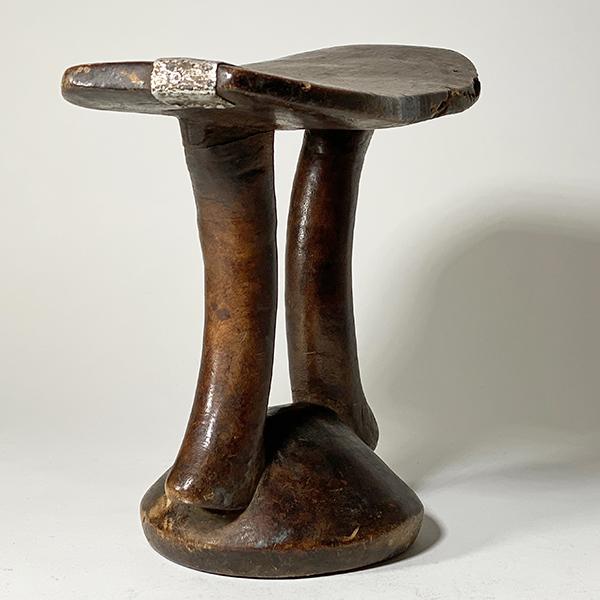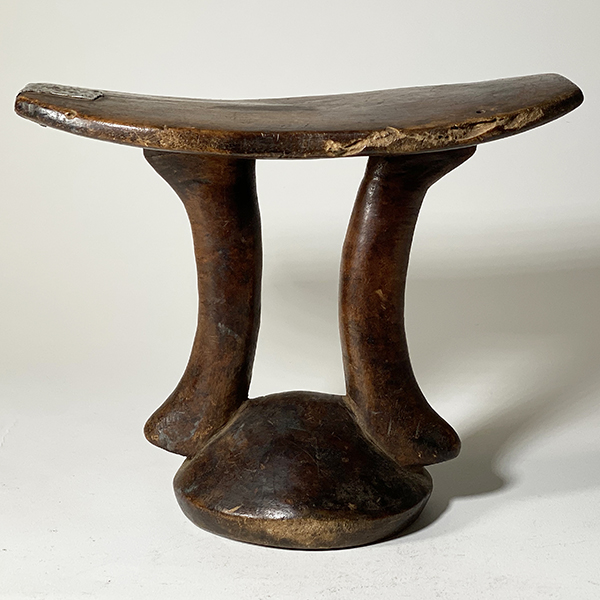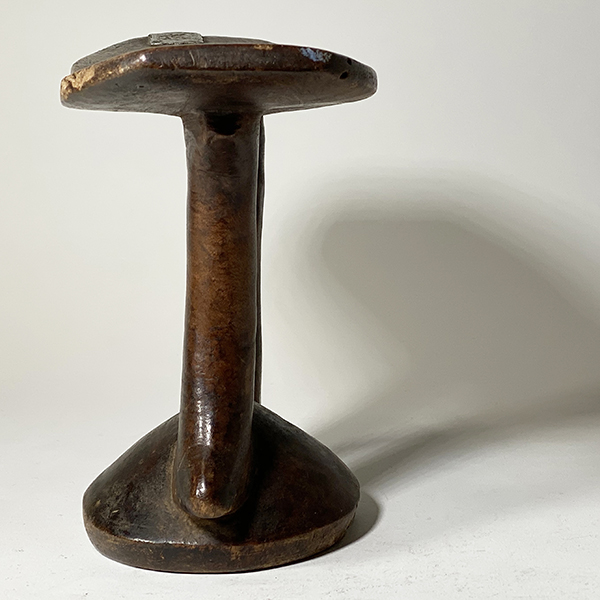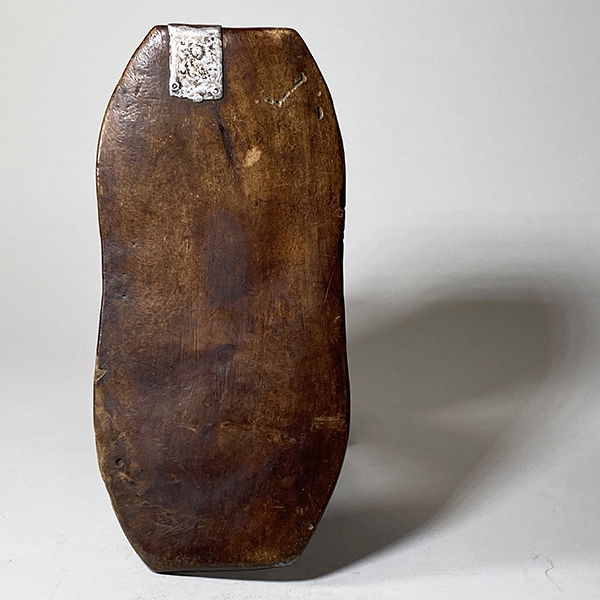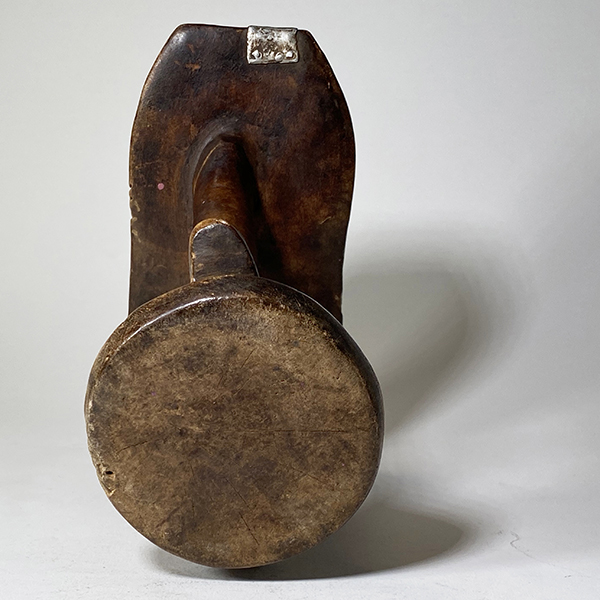 EAST AFRICAN (BONGO?)
Headrest 301
7.25" high x 8.75" wide x 4" deep
$300
Photographs © Hamill Gallery
EAST AFRICAN (BONGO?), Headrest 301, Sudan
This headrest is in good condition except for minor wood loss around the top and base. There is a metal native repair on the top.
In many African cultures, small wooden "pillows" are used to support the head during sleep and in some instances to preserve a hairstyle. I
RETURN TO AFRICAN HEADRESTS 301-306 PAGE
GO TO ETHIOPIAN HEADRESTS PAGE
GO TO ETHIOPIAN HEADRESTS 1-4 PAGE

GO TO ETHIOPIAN HEADRESTS 101-113 PAGE
GO TO ETHIOPIAN HEADRESTS 201-218 PAGE
GO TO AFRICAN ARTIFACTS PAGE

GO TO ETHIOPIAN CROSSES PAGE

GO TO ETHIOPIAN PROCESSIONAL CROSSES PAGE
GO TO ETHIOPIAN HAND CROSSES 3 PAGE