KARAMAJONG HEADREST 302
All of our headrests have been vetted as authentic, many with evidence of significant age and use.
---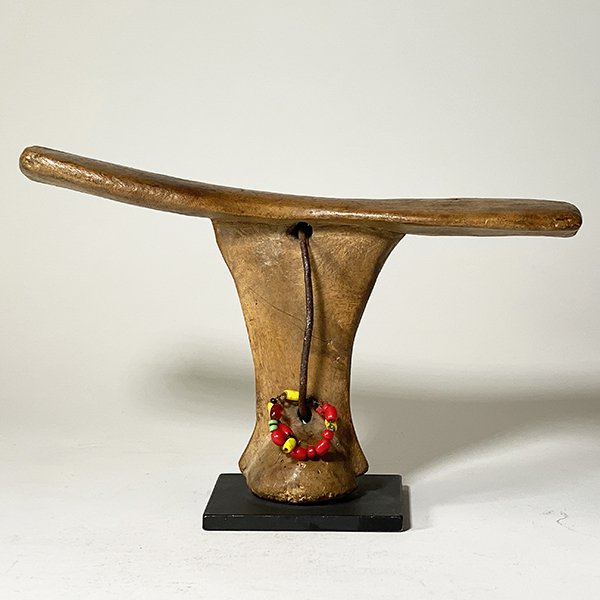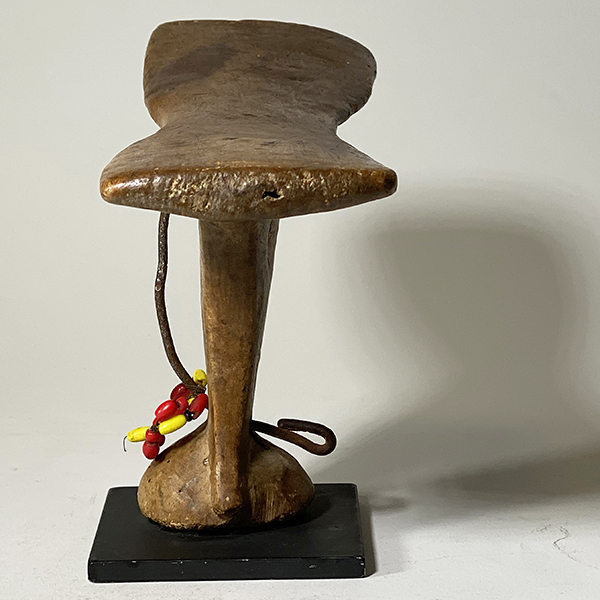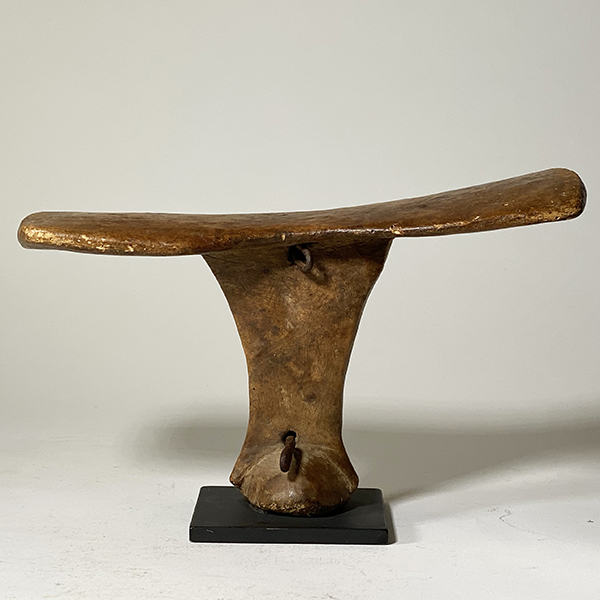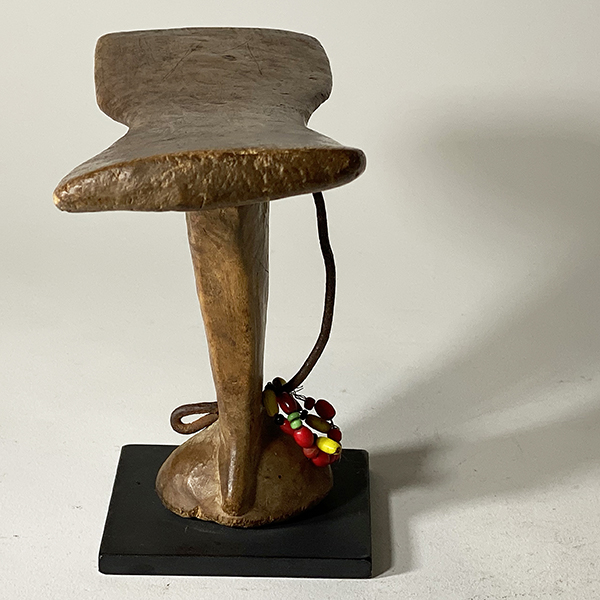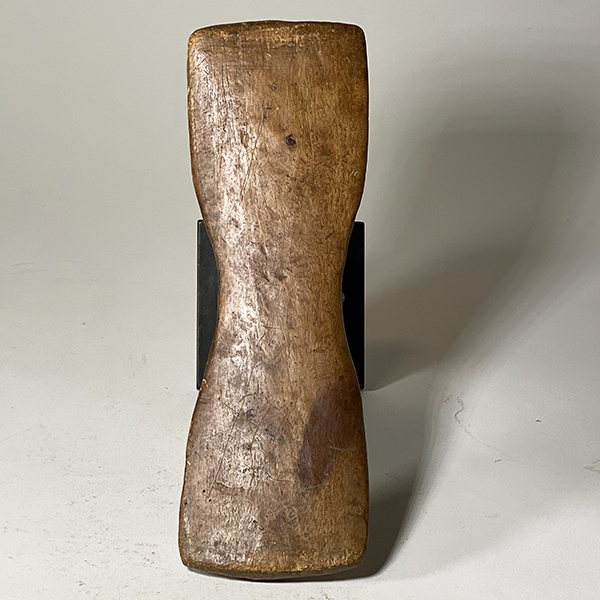 KARAMAJONG
Headrest 302
5.75" high x 8.75" wide x 3" deep
$100
Photographs © Hamill Gallery
KARAMAJONG, Headrest 302, Kenya/Uganda
This headrest exhibits wear and is in good condition except for a little roughness on the ends of the top. It has a wire loop for carrying and decorative beads. The metal base is included.
In many African cultures, small wooden "pillows" are used to support the head during sleep and in some instances to preserve a hairstyle. In Ethiopia, the headrests come in several forms and relate to other intricate, but abstract works.
RETURN TO AFRICAN HEADRESTS 301-306 PAGE
GO TO ETHIOPIAN HEADRESTS PAGE
GO TO ETHIOPIAN HEADRESTS 1-4 PAGE

GO TO ETHIOPIAN HEADRESTS 101-113 PAGE
GO TO ETHIOPIAN HEADRESTS 201-218 PAGE
GO TO AFRICAN ARTIFACTS PAGE

GO TO ETHIOPIAN CROSSES PAGE

GO TO ETHIOPIAN PROCESSIONAL CROSSES PAGE
GO TO ETHIOPIAN HAND CROSSES 3 PAGE