ETHIOPIAN VESSEL 8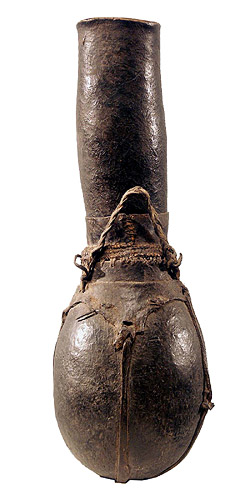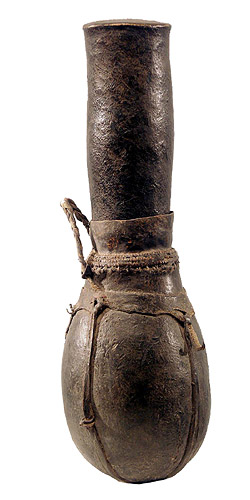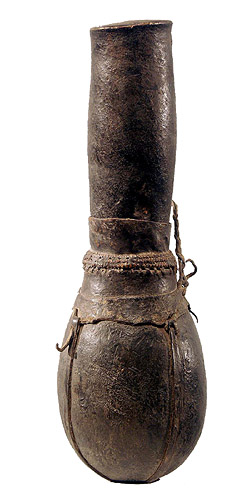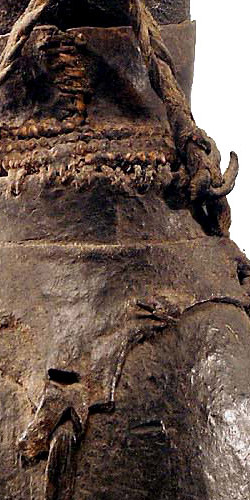 Photographs © Tim Hamill
ETHIOPIAN VESSEL 8
18" high
$300
This vessel shows few signs of age or use and could have been made for sale.
Used to carry and store milk, these vessels are made of guords, basketry, mud/clay and leather and adorned with cowrie shells. Years later they still have an old odor that some people might find too strong or objectionable. We have made no attempt to change that; it could probably be alleviated to some degree.
The large plug on this gourd is wood.
RETURN TO ETHIOPIAN VESSELS PAGE
RETURN TO ETHIOPIAN PAGE