CONFRONTATIONS:
TIM HAMILL: painter and collector
April 7 - May 5, 2012
Most of the paintings in this exhibit were done thirty years ago. The first was done in 1969, the last in 1984. After that, I put down my paintbrush and started to collect African art.
This show is an attempt to understand how becoming a collector took the place of my desire to be a painter. My paintings generally present a single monumental object taken out of context and placed on (rather than in) an alien landscape, thus enhancing the impact of the object. It seems to me that the tribal objects I've collected, created for ritual purposes, have been uprooted and placed on the distant landscape of a commercial enterprise and I have always believed that in shedding their original purpose, these figures and masks acquire another sort of impact, standing alone far from their habitual environment, confronting an alien culture.
I am not sure I would have ever mounted this exhibition were it not for the fairly relentless pressure of my wife, Bobbi, who thought looking at what I had done, as well as what I had acquired, would be good for me.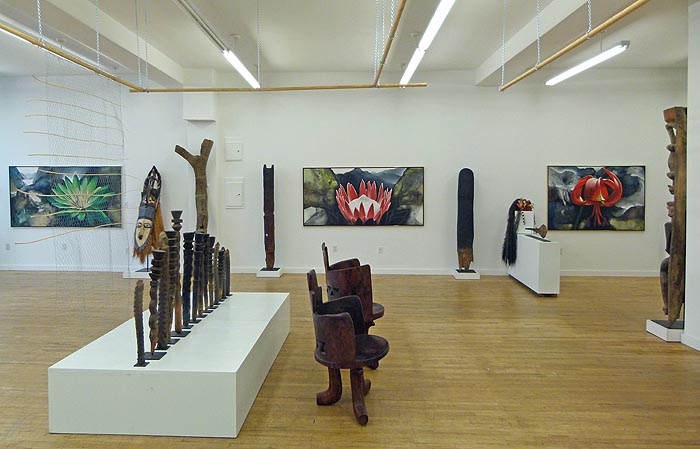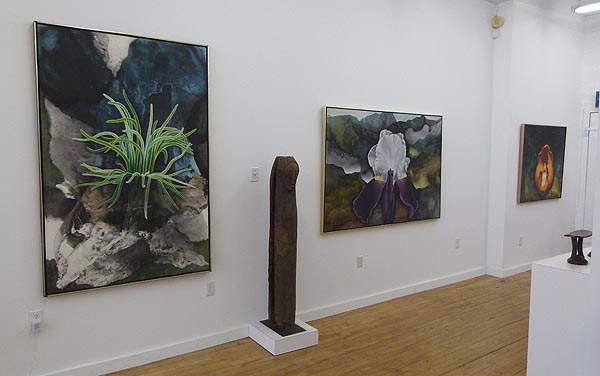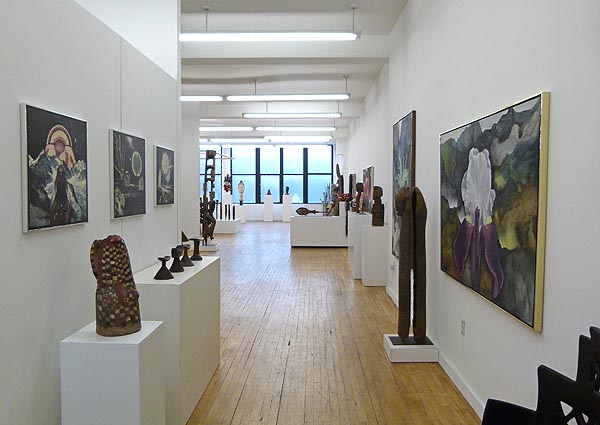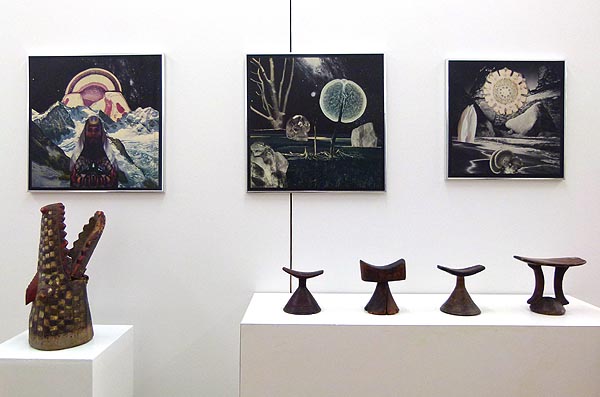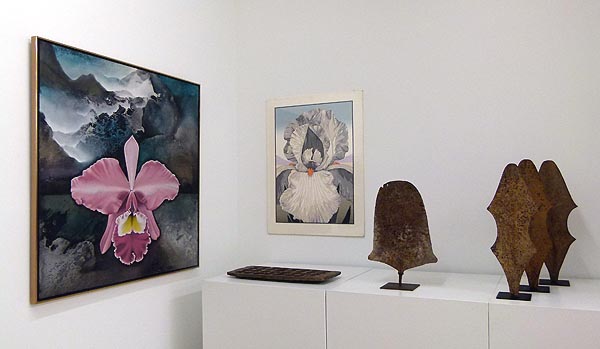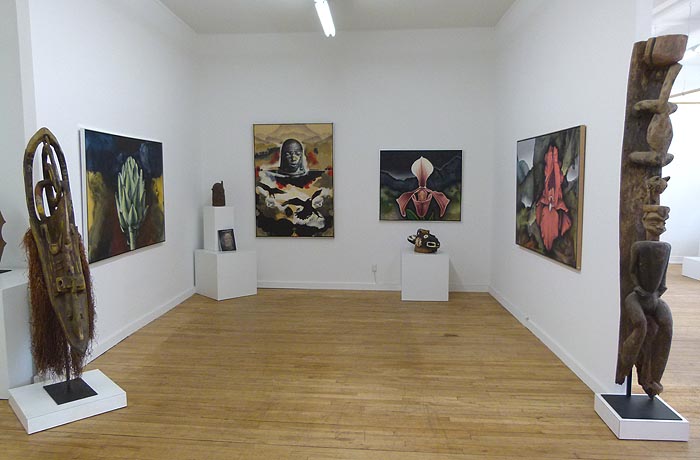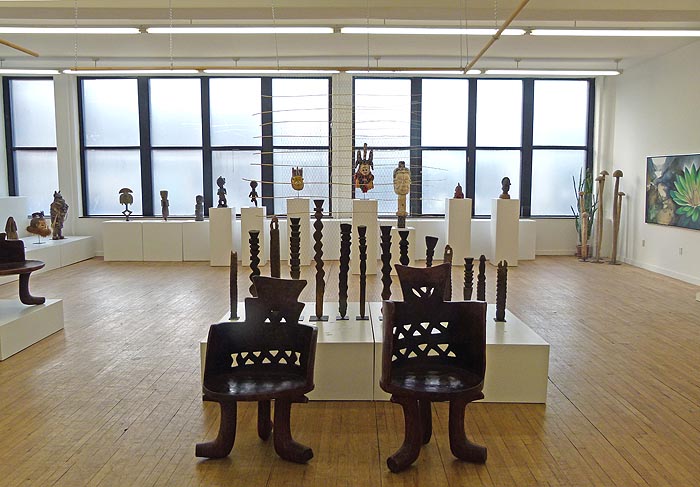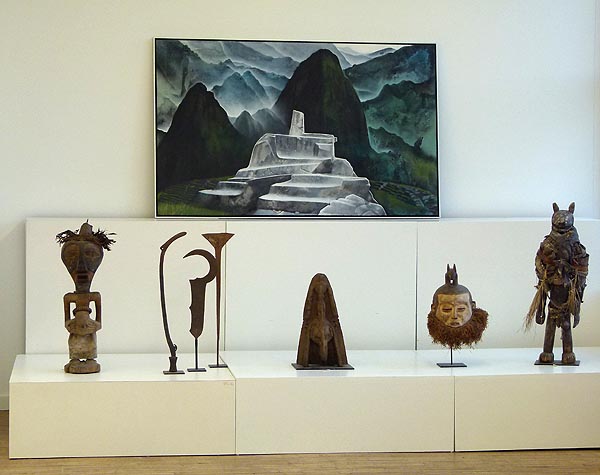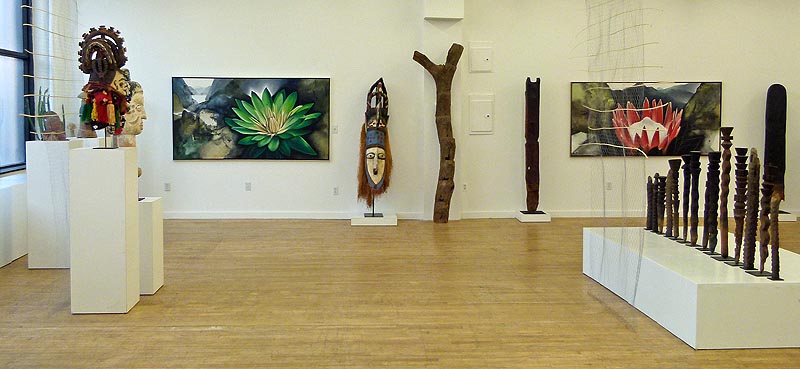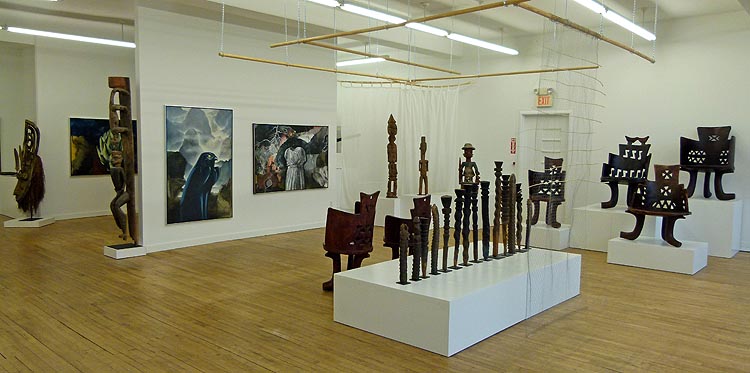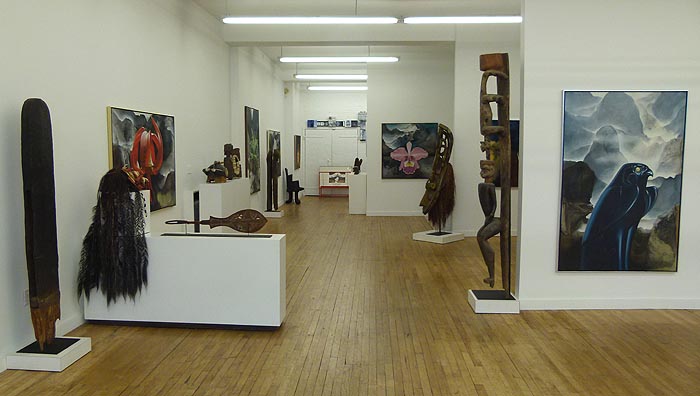 GO TO HAMILL PAINTINGS

GO TO HAMILL PRINTS
GO TO HAMILL TROMPE L'OEIL PAINTINGS PAGE
GO TO HAMILL COLLAGES PAGE

GO TO HAMILL BUBBLE PHOTOGRAPHS