Other Worlds:
The Universe of Soap Bubbles
In the early 1980's, my friend Bob Kopacz and I invented and patented a method of viewing and photographing the interior of soap bubbles. The images seemed related to the initial photos of the surface of Jupiter but with a full range of color and an ever-changing variety of patterns. The images were printed and exhibited long before the advent of digital photography. Below is a selection of the thousands of photographs we took over a period of years. The first of several exhibitions took place at Gallery Naga, Boston in 1982.
Bubble Photo 65
10" x 8"
$250



Bubble
Poster 1
8" x 8"
The 8" x 10" photos are framed in 14" x 16" metal frames with an archival black mat behind an archival white mat.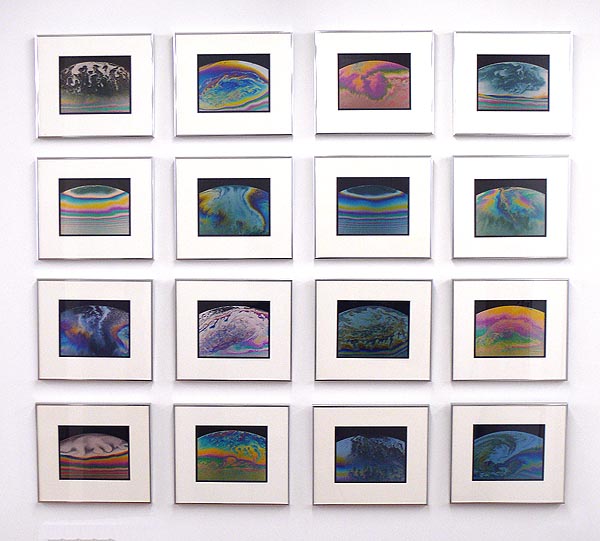 Photographs © Tim Hamill
RETURN TO CABINET OF CURIOSITIES EXHIBITION PAGE
GO TO HAMILL PAINTINGS

GO TO HAMILL PRINTS
GO TO HAMILL TROMPE L'OEIL PAINTINGS PAGE

GO TO HAMILL BUBBLE PHOTOGRAPHS
All artwork and photographs © Tim Hamill