#STRANGE

POWER FIGURES from AFRICA
and the MARVEL UNIVERSE
---
A tribal power figure might generally be described as a sculpted form intended to serve as a receptacle for a spirit which could be importuned to bring aid or provide solutions from an unseen world. In various societies, these objects were employed by appropriately gifted and trained individuals for a variety of purposes ranging from curing illness to revealing the future, resolving conflicts and providing protection.
The Marvel Universe is a hugely successful commercial enterprise which has been providing heroes (and villains) for our entertainment for almost eighty years. These power figures are equipped with astonishing, revolutionary, and sometimes mysterious powers, which permit them to intervene in human affairs for such purposes as curing illness, revealing the future, resolving conflicts and providing protection.
The African power figures included in this exhibition were acquired from African traders over a period of twenty years beginning in the mid-1980s. They are reproductions, objects made for us, and although most are based on traditional forms, they were neither carved nor intended for tribal use.
The Marvel Figures were acquired, mostly, from Amazon.
NOTE: Referring to our policy of distinguishing between objects made for tribal use and those made for the market, a well-known collector recently observed: The Hamill website [provides] a unique resource because it's a place where you get a very interesting cross-section of the major "made for trade" forms of the last few decades.
---
Below are some installation photos.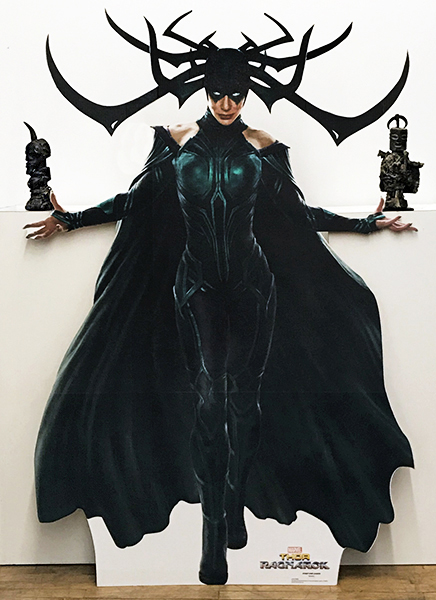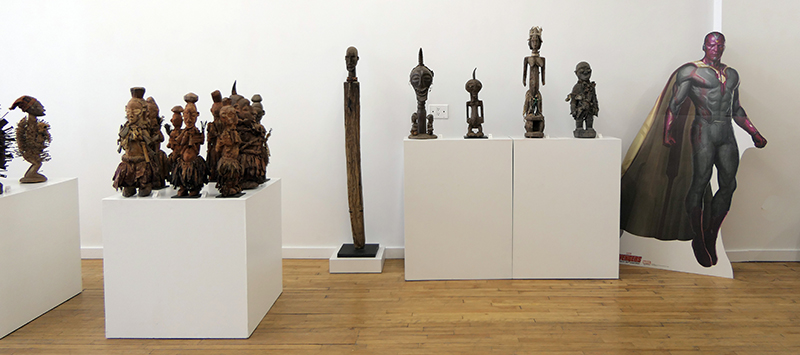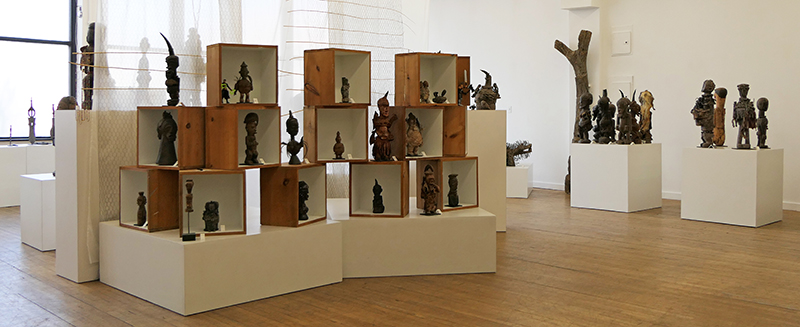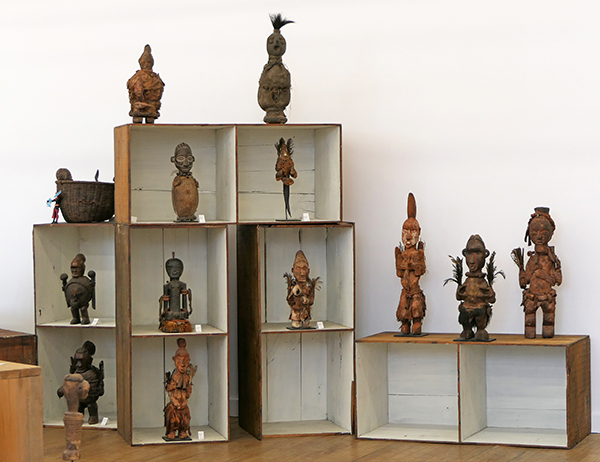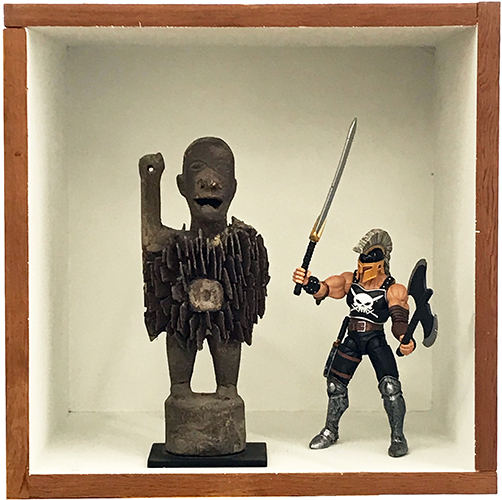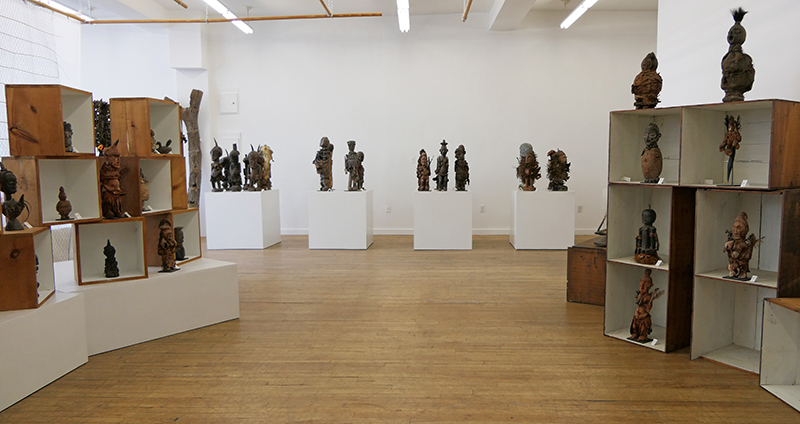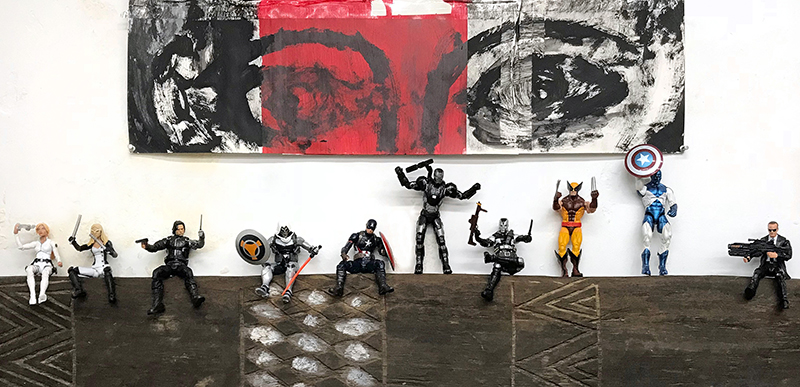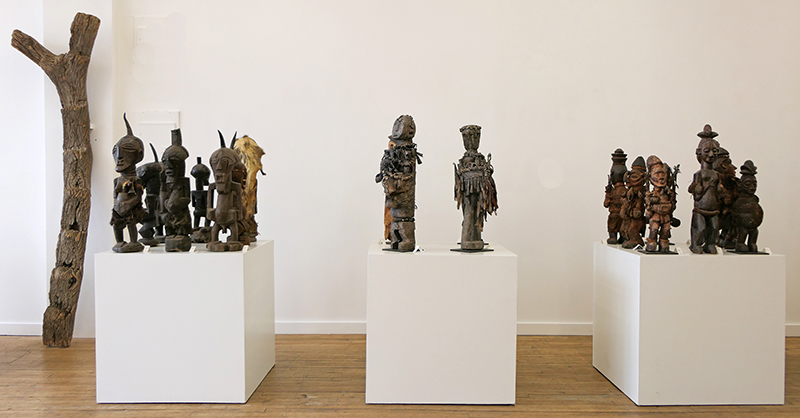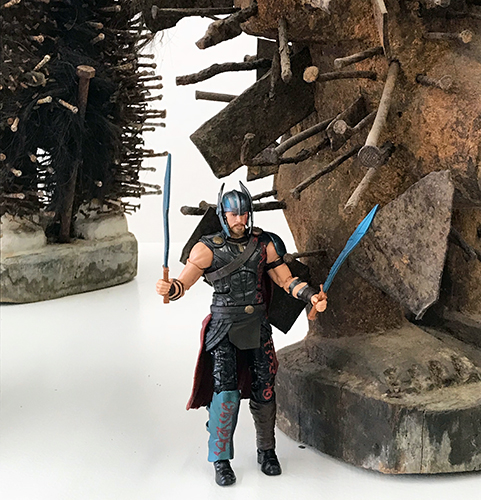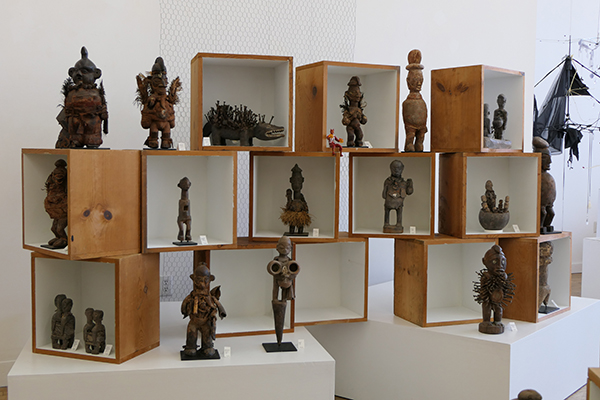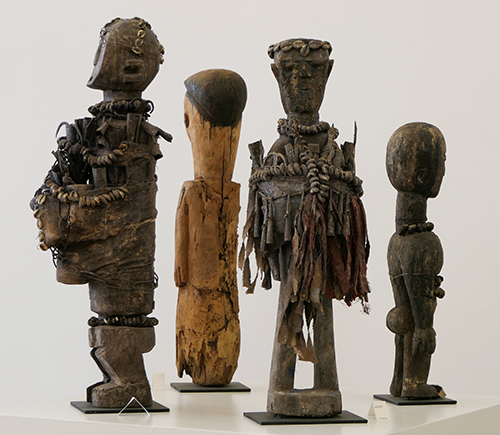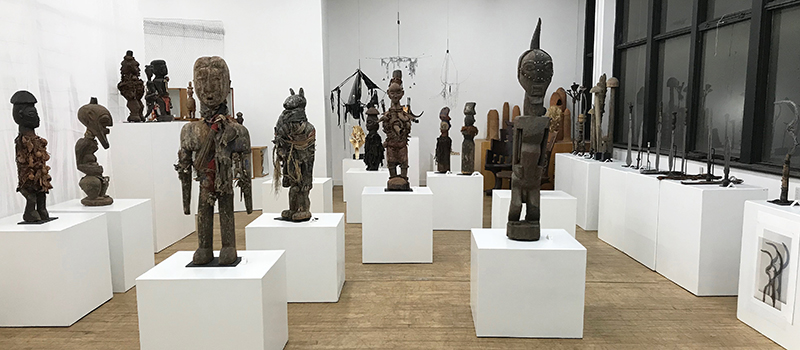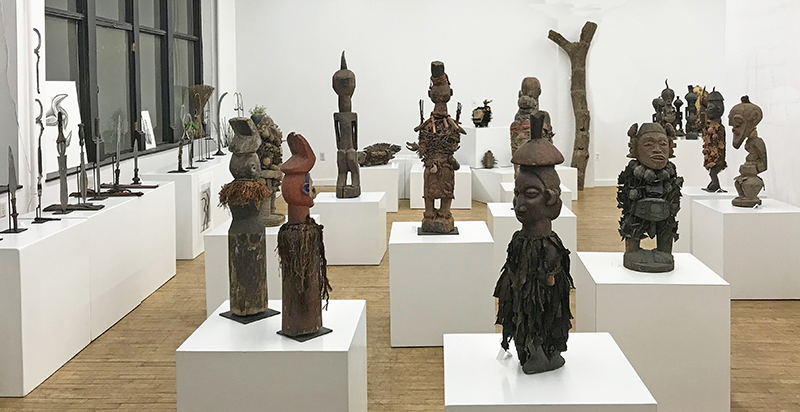 Photographs © Hamill Gallery