FANG STYLE DOOR 1 ARCHIVES, Gabon
Despite its appearance, this door was probably made to be sold.

---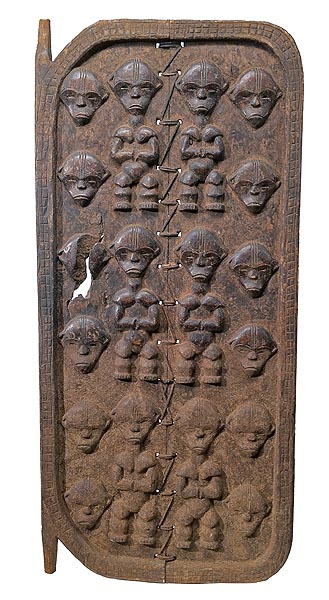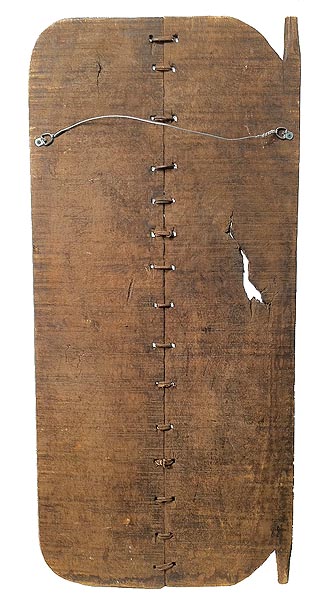 Photographs © Hamill Gallery
FANG STYLE
DOOR 1
51.25" high x 23.5" wide x1.5" thick
Gabon
$1000
SOLD
This door has a large hole but is now stable. There is a very slight warp to the door of about 1/4".
The Fang are not known for their doors, but for their masks, reliquary guardian figures and heads (Bieri). The carving on this door imitates the proportions and feel of Bieri figures and heads
GO TO AFRICAN DOOR EXHIBITION PAGE