FANG STYLE SLIT DRUM/RASP 2, Gabon
Despite its appearance, this object was probably made to be sold.
---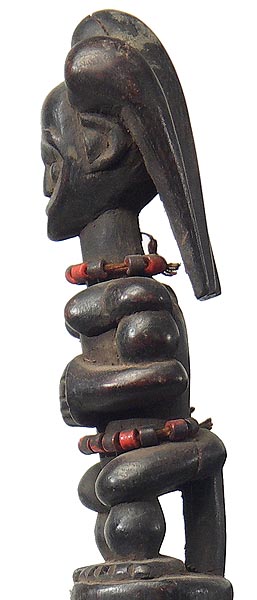 Photographs © Hamill Gallery
FANG STYLE
SLIT DRUM / RASP 2
19" high
Gabon
$300

In this Fang piece, the figure, similar to a reliquary guardian, sits on top of the slit gong area. It also includes a serrated area, which, when played, would be rubbed with a stick.
GO TO AFRICAN DRUM EXHIBIT PAGE