FON FETISH 5, Republic of Benin
This fetish has been vetted as being authentic with signs of use and age.
---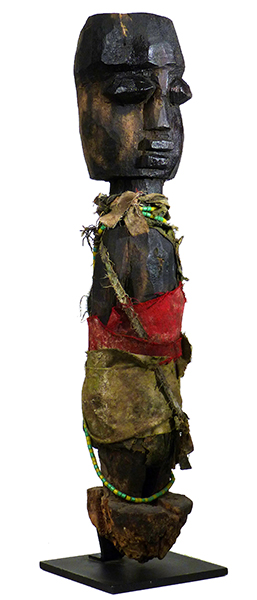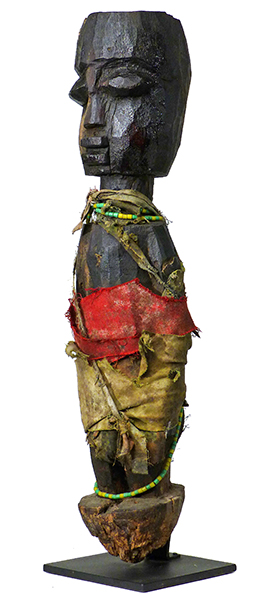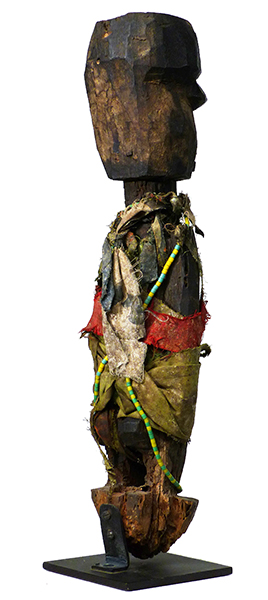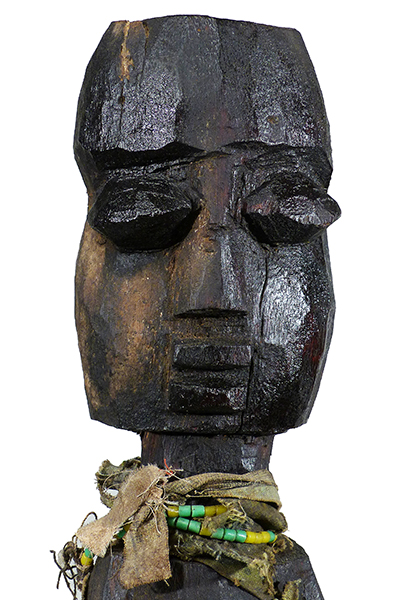 Photographs © Hamill Gallery
FON
FETISH 5
18" high x 4" wide x 4" deep
SOLD
Republic of Benin
This fetish is still oozing an oily black substance. When I bought it that was not present. In 2005 it was photographed as seen below. The oozing changes, sometimes more as above, sometimes soaking back into the wood.
There is a small, stable crack on the face from below the lft eye down to the chin (see detail of head above). The light line coming down the top of the forehead could be an old repair.



GO TO FON COUPLES ARCHIVES PAGE (ALL SOLD)
GO TO FETISHES (VARIOUS TRIBES) PAGE