FON FETISH 37, Republic of Benin
This Fon fetish has been vetted as being authentic with signs of use and age.
---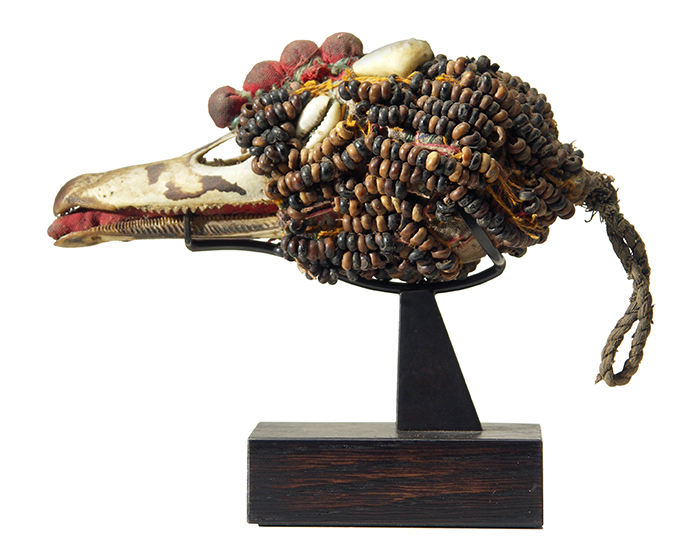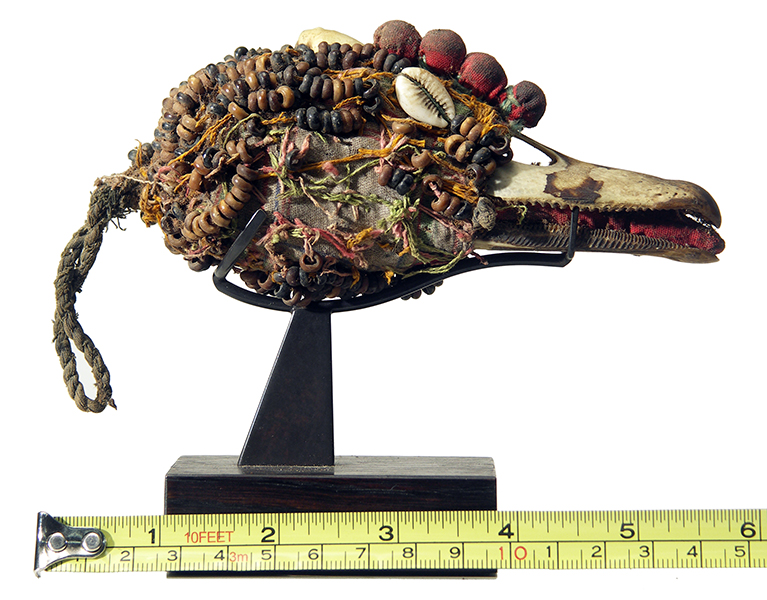 Photographs © Hamill Gallery
FON
FETISH 37
4.75 " high x 5.75" long x 2" wide
$2500
SOLD
Republic of Benin
Ex: Galerie Accrosonge, Paris, 2008
This wonderful small fetish, constructed on a duck skull with fabric, beads and cowries has one side with extensive bead loss, the other in very good condition. It is mounted on a custom stand.
GO TO JUST BEAD IT EXHIBITION PAGE
GO TO FON COUPLES ARCHIVES PAGE (ALL SOLD)
GO TO FETISHES (VARIOUS TRIBES) PAGE