TIM HAMILL : PHOTOGRAPHS
INDIAN TEXTURES, 2012

| | |
| --- | --- |
| Texture Cochin 05 | Texture Cochin 07 |
| | |
| --- | --- |
| Texture Cochin 11 | Texture Cochin 12 |
| | |
| --- | --- |
| Texture 01 | Texture 02 |
| | |
| --- | --- |
| Texture 03 | Texture 04 |
| | |
| --- | --- |
| Texture 06 | Texture 09 |
| | |
| --- | --- |
| Texture 10 | Texture 13 |
| | |
| --- | --- |
| Texture 14 | Texture 15 |
| | |
| --- | --- |
| Texture 17 | Texture 19 |
| | |
| --- | --- |
| Texture 21 | Texture 22 |
| | |
| --- | --- |
| Texture 23 | Texture 24 |
| | |
| --- | --- |
| Texture 25 | Texture 26 |
| | |
| --- | --- |
| Texture 27 | Texture 28 |
| | |
| --- | --- |
| Texture 29 | Texture 30 |
| | |
| --- | --- |
| Texture 31 | Texture 33 |
| | |
| --- | --- |
| Texture 34 | Texture 35 |
| | |
| --- | --- |
| Texture 36 | Texture 37 |
| | |
| --- | --- |
| Texture 39 | Texture 40 |
| | |
| --- | --- |
| Texture 41 | Texture 42 |
| | |
| --- | --- |
| Texture 43 | Texture 44 |
| | |
| --- | --- |
| Texture 45 | Texture 46 |
| | |
| --- | --- |
| Texture 47 | Texture 48 |
| | |
| --- | --- |
| Texture 50 | Texture 51 |
| | |
| --- | --- |
| Texture 52 | Texture 53 |
| | |
| --- | --- |
| Texture 54 | Texture 55 |
| | |
| --- | --- |
| Texture Halebid 04 | Texture Hampi 09 |
| | |
| --- | --- |
| Texture Karaikkudi 07 | Texture Karaikkudi 15 |
| | |
| --- | --- |
| Texture Kovalam 04 | Texture Kovalam 05 |
| | |
| --- | --- |
| Texture Kumarakom 01 | Texture 12 |

All artwork and photographs © Tim Hamill
This group of abstract, textural photographs were selected from those taken on the 2012 trip to India. A few of these were included in the Bhairava exhibition.

All of the photographs are available for purchase. They are printed directly on
aluminum panels with a clip on the back for hanging. They require no further framing.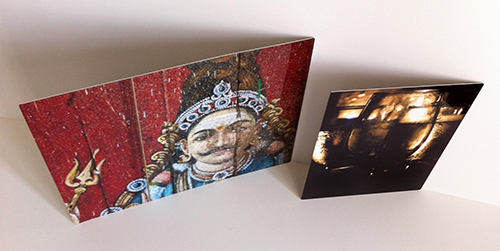 The following sizes are available:
8" x 10" or 8" x 8" $75
11" x 14" or 12" x 12" $100
16" x 20" or 16" x 16" $200
20" x 24" or 20" x 20" $250
GO TO HAMILL PAINTINGS

GO TO HAMILL PRINTS
GO TO HAMILL TROMPE L'OEIL PAINTINGS