IBIBIO STYLE EKON PUPPET FIGURE 11, Nigeria
This puppet shows no evidence of age or use and was probably made to be sold.
---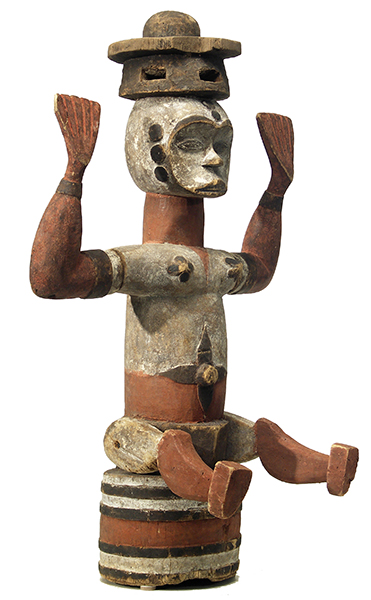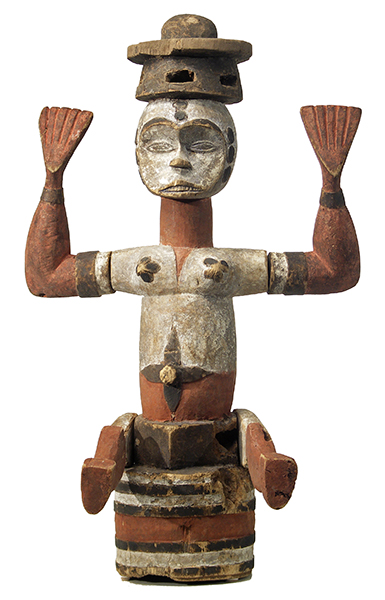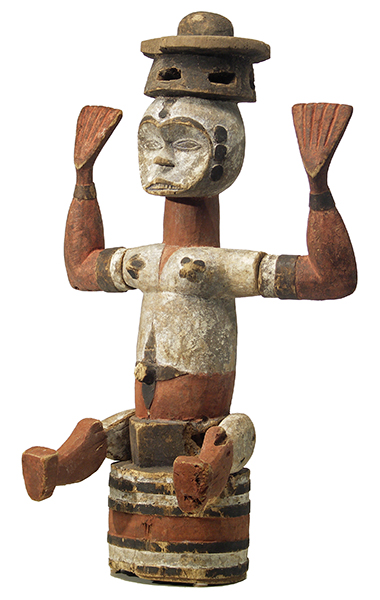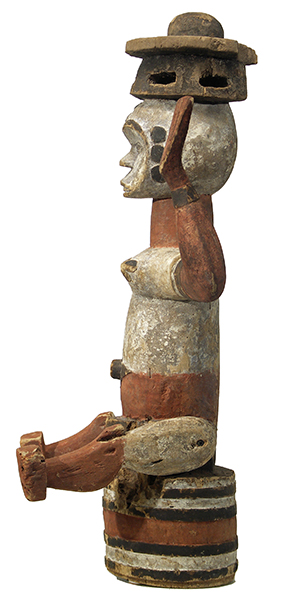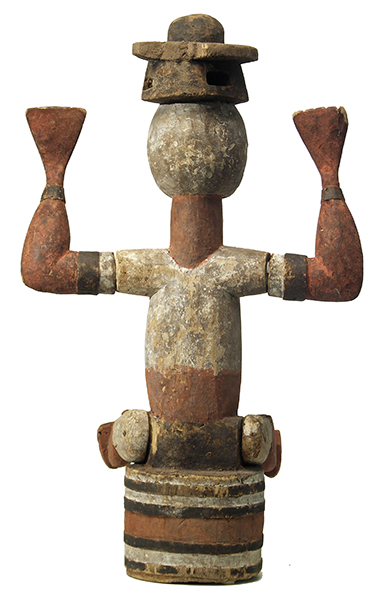 Photographs © Hamill Gallery
IBIBIO
EKON PUPPET FIGURE 11
27" high x 16.5" wide x 10.75" deep
Nigeria
$800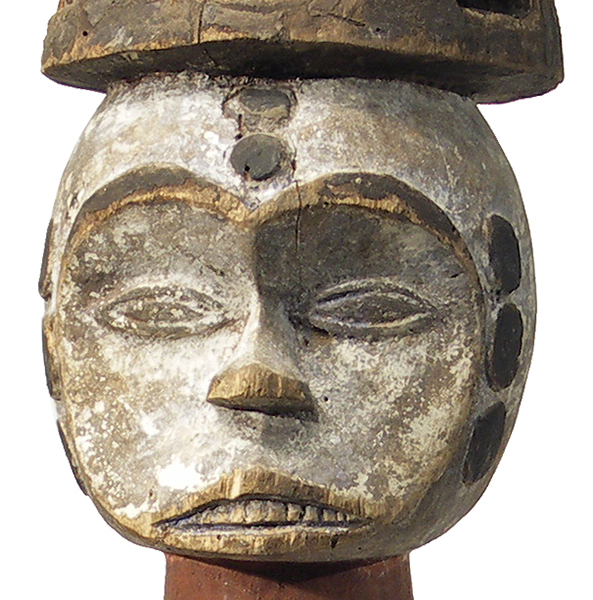 The arms have a square peg on the arms and holes in the shoulders; they remove easily. The legs, which originally were nailed on, have been fastened on with screws for stability and easier removal for shipping and reattachment. There is some wood loss on the front and back of the hat brim and on the base below the left leg; otherwise it is in good condition.

GO TO IBIBIO EKON PUPPET FIGURES PAGE
GO TO BAMANA PUPPETS PAGE
GO TO BAMANA ANIMAL PUPPETS PAGE
GO TO AFRICAN FIGURES PAGE
GO TO NEW ADDITIONS PAGE