IGBO DOOR FRAGMENT 28, Nigeria
This Igbo door fragmenthas been vetted as being authentic with significant signs of use and age.


Photographs © Hamill Gallery
IGBO
DOOR FRAGMENT 28
35.5" high x 7.25" wide x 1" deep
$300
SOLD
Nigeria
Probably 3/4ths to 9/10ths of its original height, this door fragment still shows complex patterns and generations of slow weathering. It is not warped and lies flat. It is wired to hang.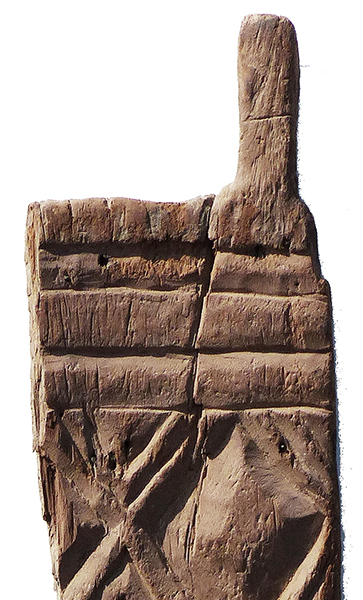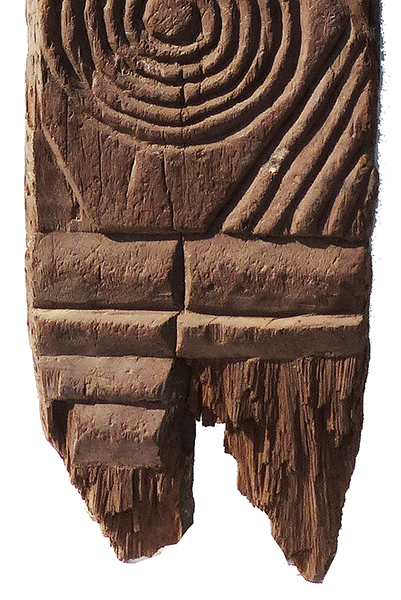 The intricately carved doors of the Igbo people of Nigeria are impressive. Carved of a sacred hardwood, iroko, for major patrons, they served as entrance portals to an obi, the male meeting house. Iroko wood is associated with males, power and certain mysteries. The tree's spirit is ritually placated before felling. The large planks were extremely difficult to make. The doors are distinguished by the careful chip carving into V-shaped grooves and the contrasts of plain with densely carved areas.
GO TO IGBO DOORS PAGE
GO TO AFRICAN DOOR EXHIBITION PAGE
GO TO IGBO ARTS PAGE
GO TO ARTIFACTS PAGE