IGBO KOLA NUT OFFERING BOWL 2, Nigeria
This bowl has been vetted as authentic with evidence of both use and age.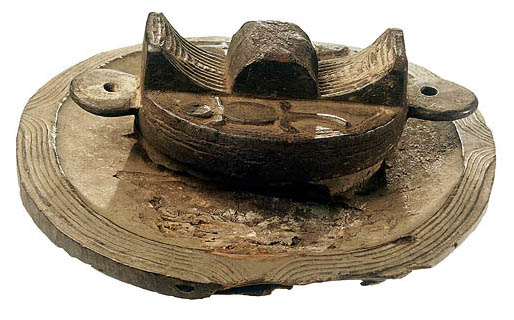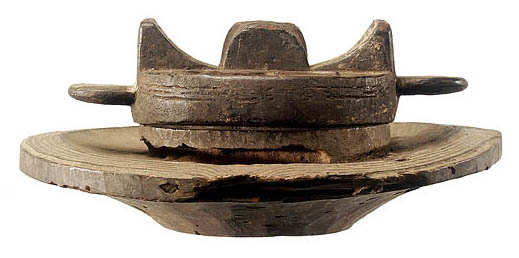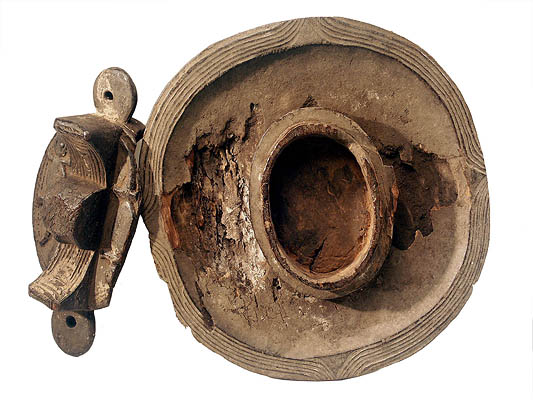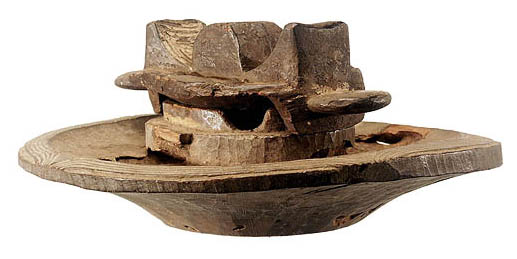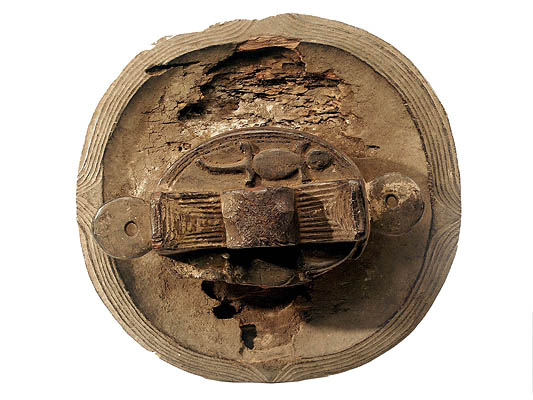 Photographs © Hamill Gallery
IGBO, Bowl 2
5" high x 13.5" wide
$1200
These objects were most probably used as offering vessels or serving dishes for kola nuts or other food. Their social use and status was important in Igbo hospitality. The lidded chambers were for palm oil, pepper or other sauces.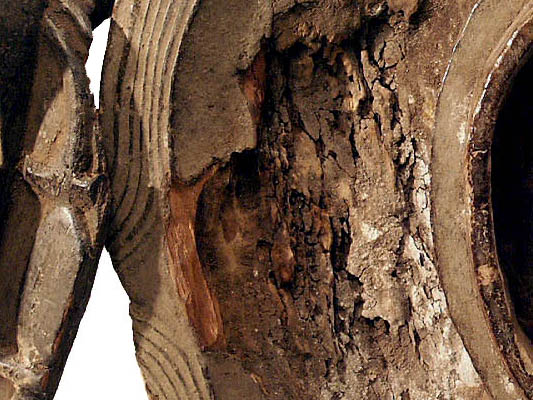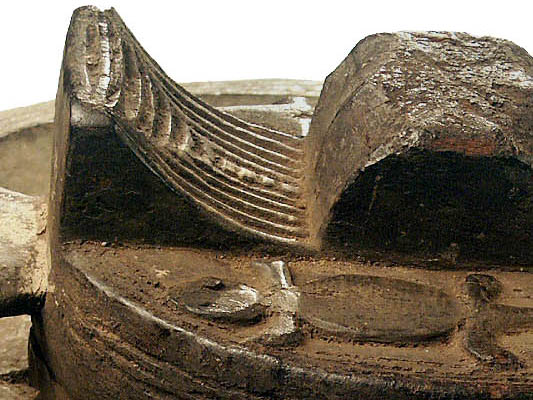 RETURN TO IGBO OFFERING BOWLS PAGE
GO TO HAT BOX EXHIBITION PAGE
GO TO IGBO ART PAGE
GO TO IGBO BOXES PAGE
GO TO IGBO TRAYS PAGE


GO TO IGBO IKENGA FIGURES PAGE
GO TO IGBO DRUMS PAGE
GO TO IGBO DOORS PAGE
RETURN TO ARTIFACTS PAGE